On a lovely Tuesday evening, a unique art event took place in the Fremont Abbey Arts Center. Art Neureau is a one-of-a-kind intersection between art and neuroscience—two disciplines which at first glance may seem mutually exclusive. Hosted by the UW Neuroscience Community Outreach Group, the second iteration of Art Neureau featured over 30 local scientists and artists who united knowledge of neurobiology with beautiful displays of creative expression.
"[We want] to create a space for people to combine their interests of art and neuroscience" said Aiva Ievins, a 4th year neuroscience graduate student at UW, who helped to put on the event.
The inspiration behind the show was a desire to unite two disciplines which often seem almost adversarial to one another—especially in the STEM-obsessed culture in which we are currently immersed. The project displayed a realization that art and neuroscience are intimately connected; after all, the perception and creation of art is ultimately performed by the brain!
One particularly powerful aspect of the show was the fact that most of the works contributed were not made by traditional "art" students. In fact, the majority of artists who contributed pieces are involved in neuroscience research themselves. These individuals ranged from UW undergraduates, graduate students, and even professors and faculty members.
The show highlighted the interdisciplinary nature of neuroscience—a field that combines physics, biology, chemistry, philosophy, computer science, and even art.
Inspirations cited by individual artists ranged far-and-wide, and a huge variety of artistic styles were on display. Some artists took a more scientific approach and attempted to highlight the inherent beauty of neural images. Others adopted a somewhat psychedelic approach, using abstract aesthetics to portray higher level ideas of cognition and creativity.
Notably, the pieces were not limited to two dimensions. Some artists took advantage of optical illusions, creating 3D pieces which seemed to extend into the wall itself. Other, more interactive pieces changed depending on the observer's actions, highlighting the interdependence between the brain, one's consciousness, and the environment.
All in all, each piece captured a unique aspect of the human experience: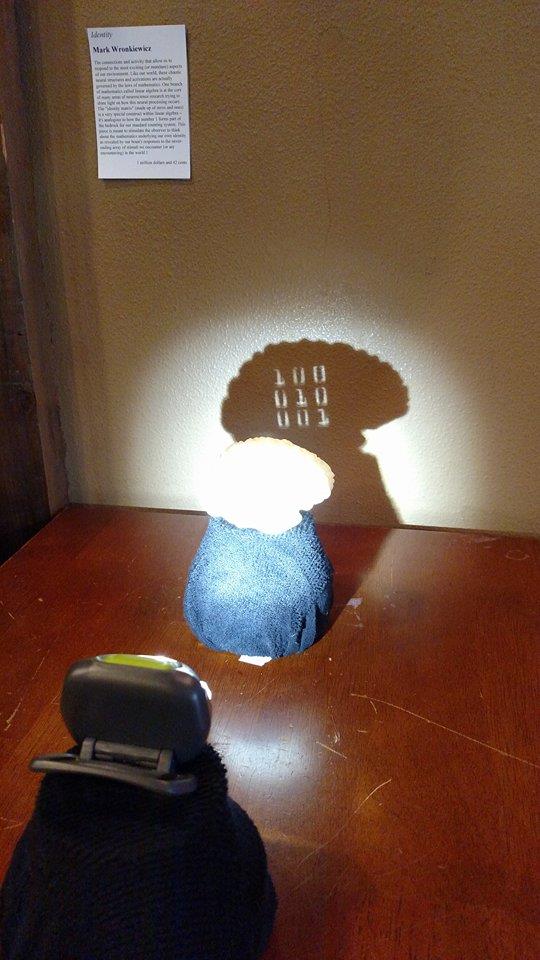 "Identity," Mark Wronkiewicz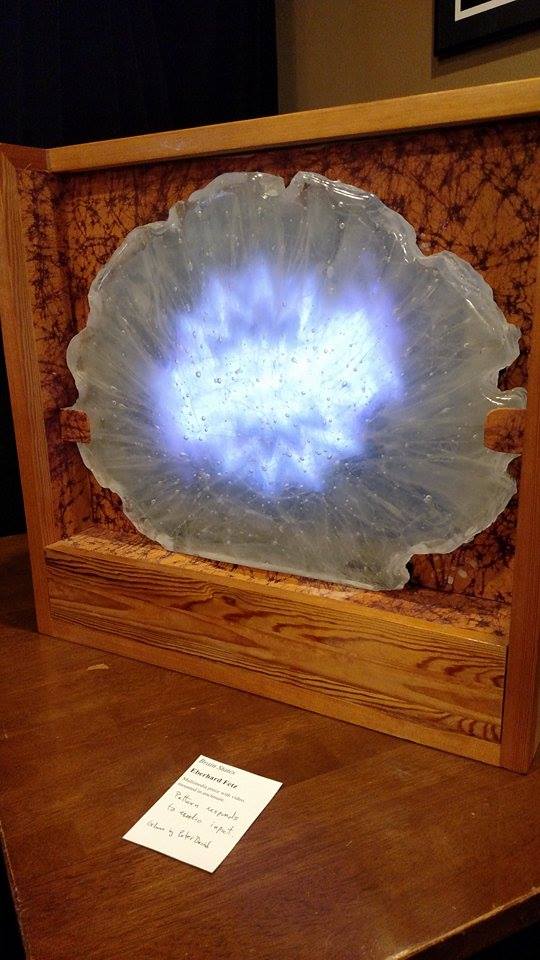 "Brain States," Eberhard Fetz
Art by Sierra Schleufer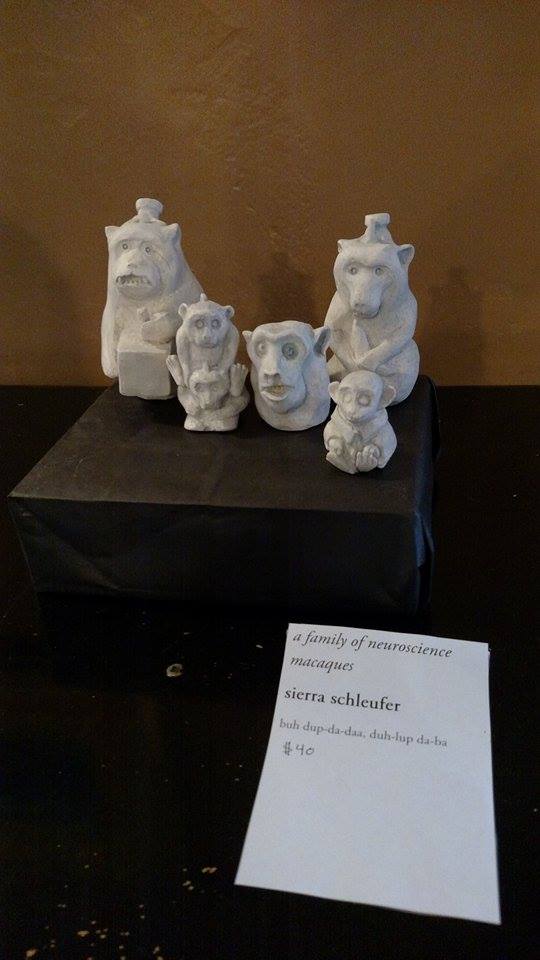 "a family of neuroscience macaques," Sierra Schleufer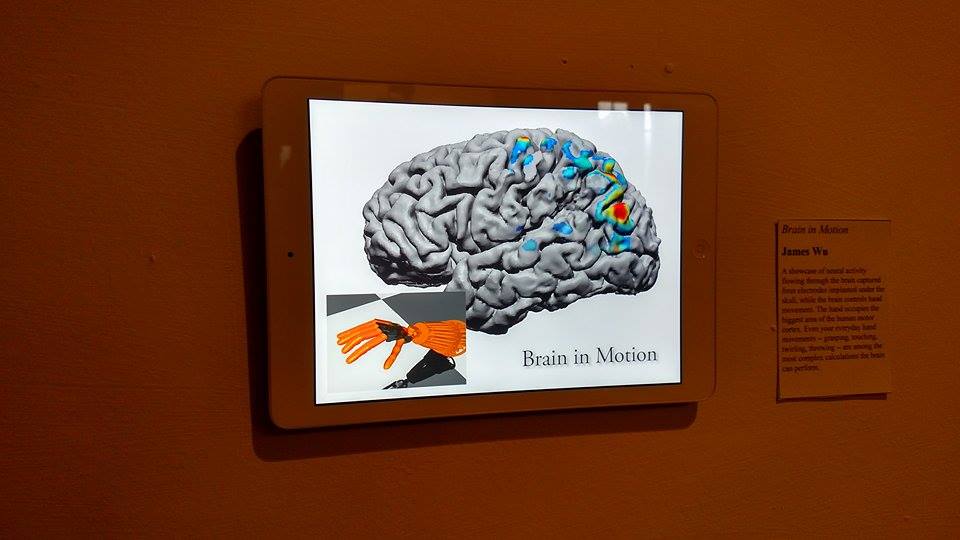 "Brain in Motion," James Wu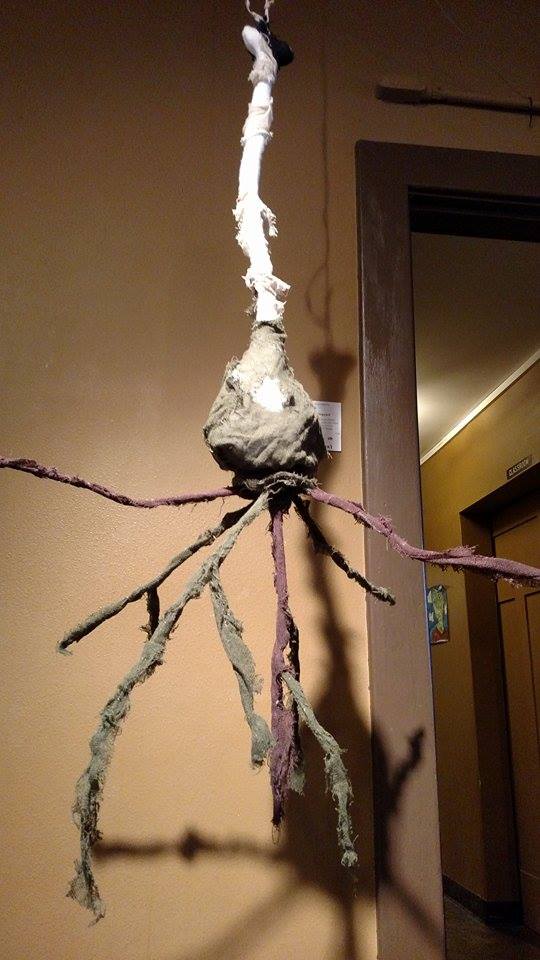 Neuron Sculpture, Andrew Bogaard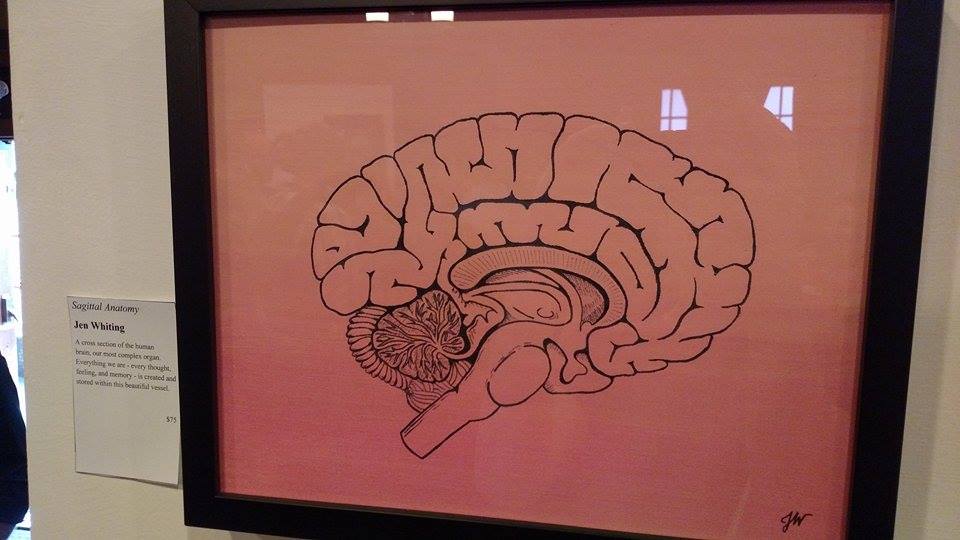 "Sagittal Anatomy," Jen Whiting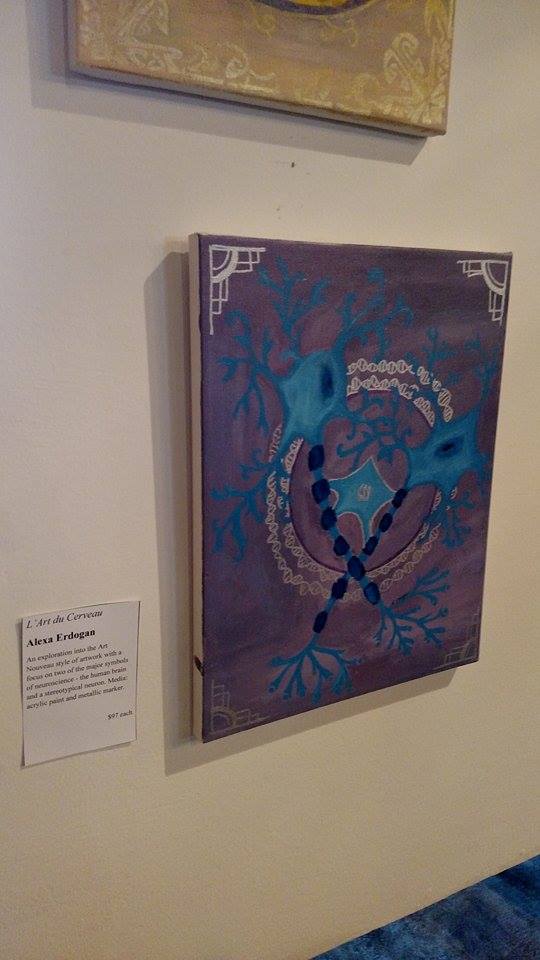 "L'Art du Cerveau," Alexa Erdogan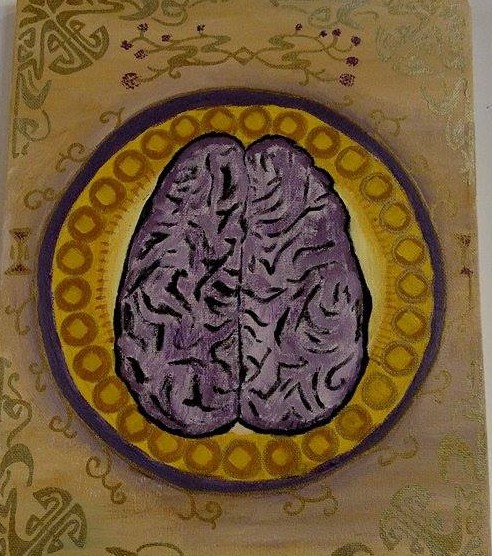 "L'Art du Cerveau," Alexa Erdogan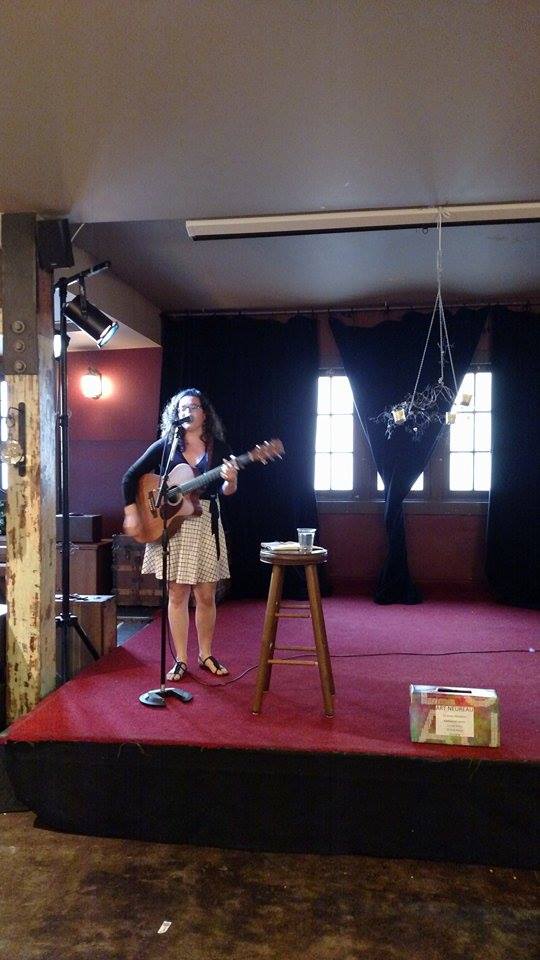 Live music!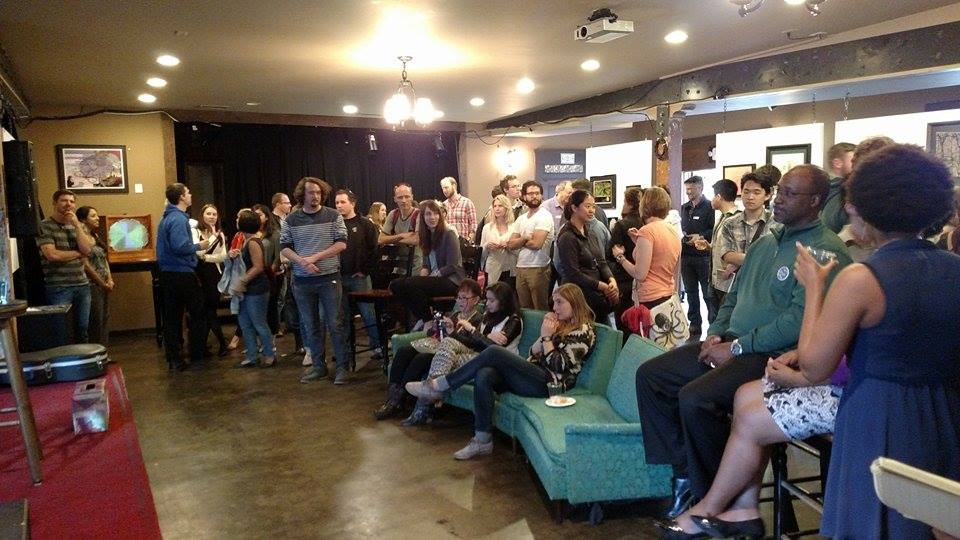 Quite a number of people turned out for the event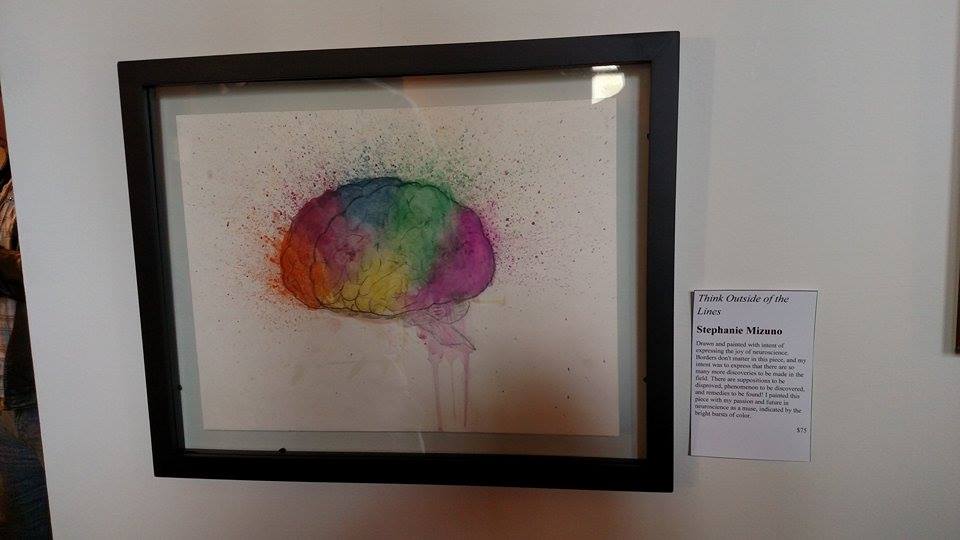 "Think Outside of the Lines," Stephanie Mizuno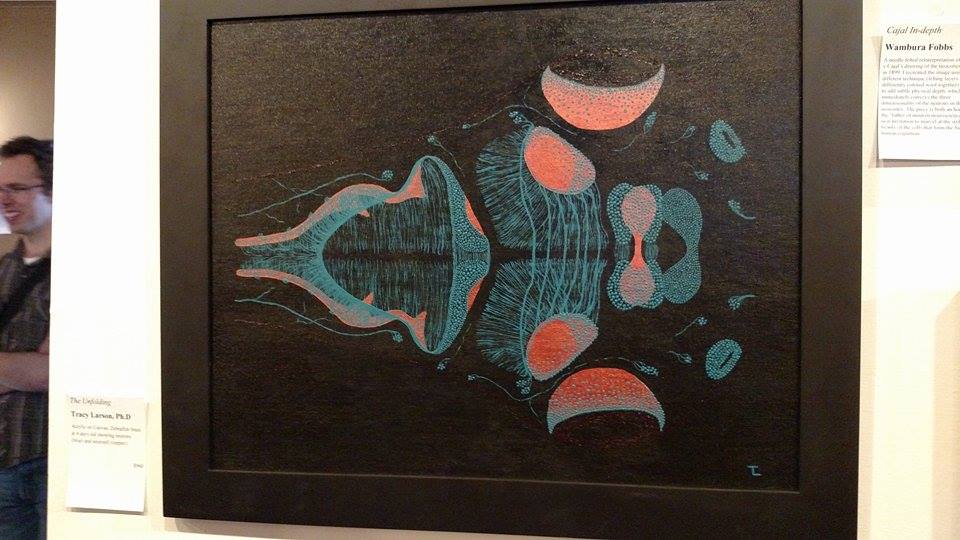 "The Unfolding," Tracy Larson, Ph.D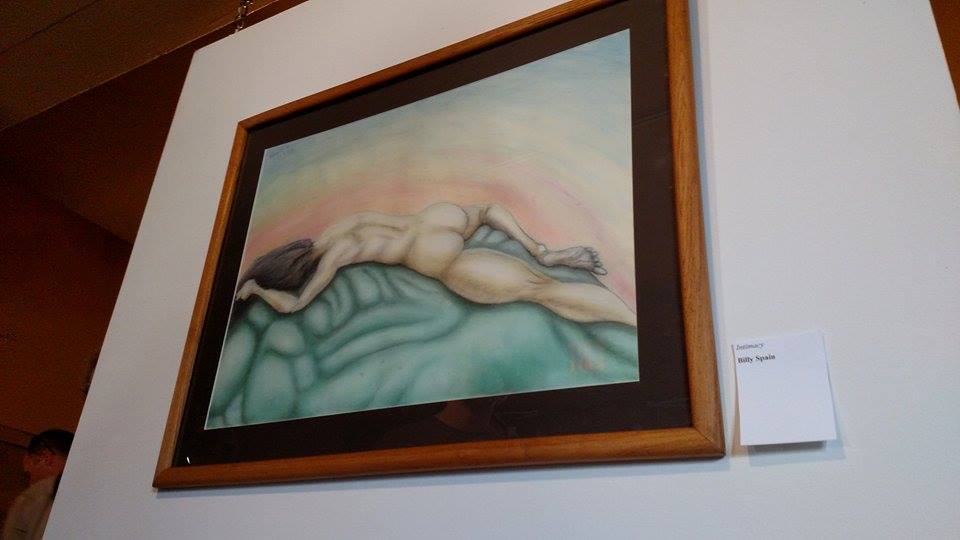 "Intimacy," Dr. Billy Spain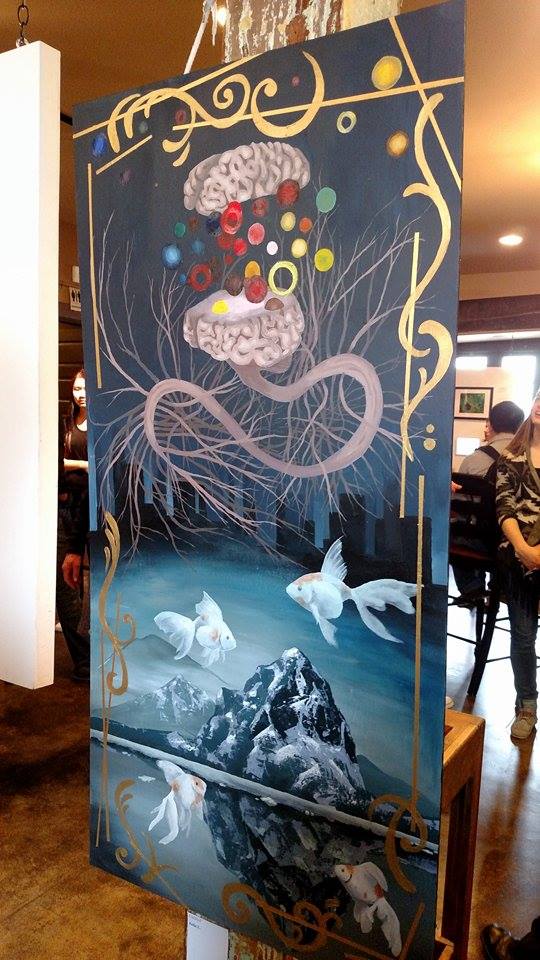 "Untitled," Julia Licholai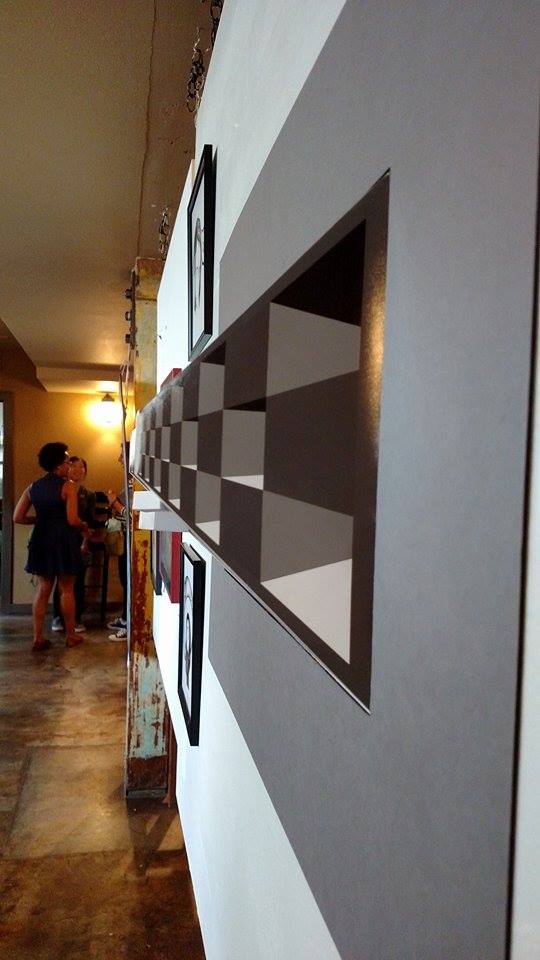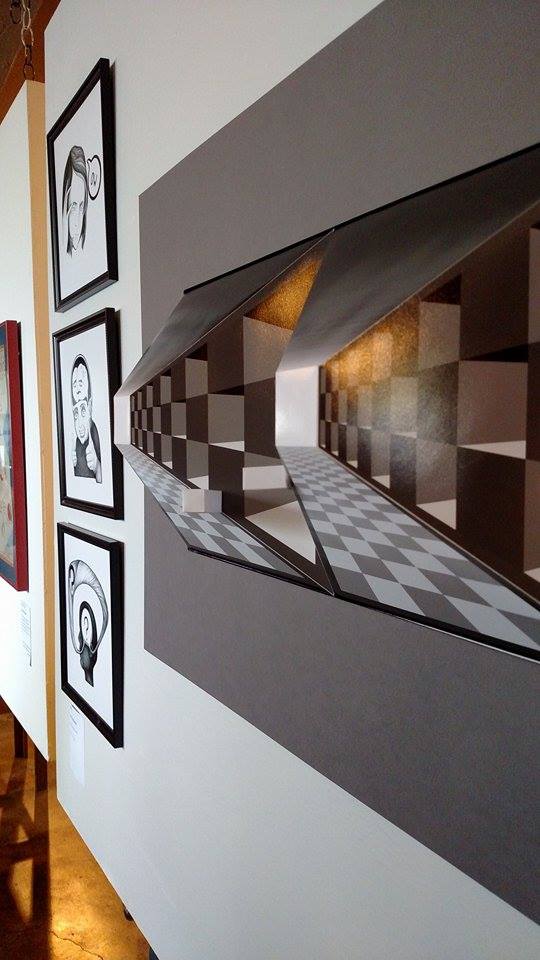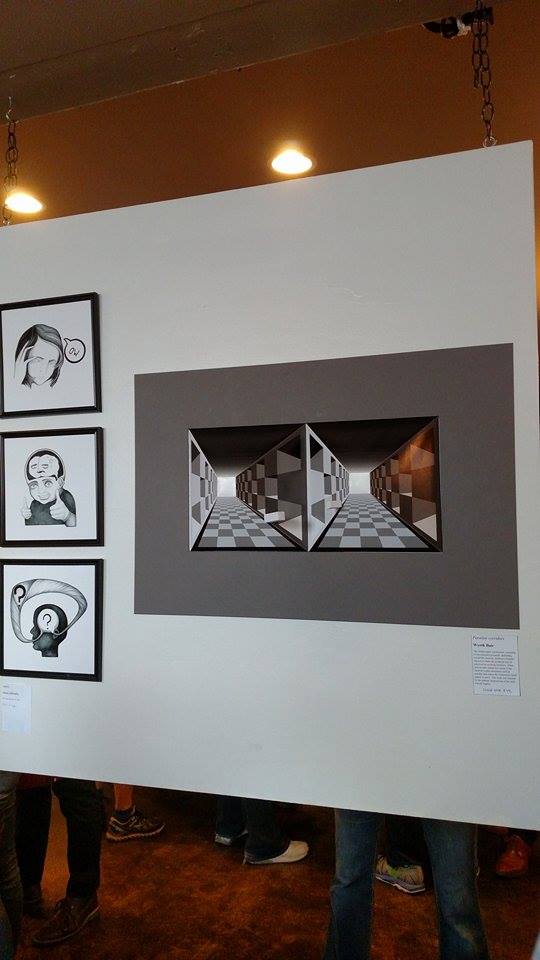 "Parallax Corridors," Wyeth Bair
If you feel that you would like to contribute pieces to next year's show, please contact the the Art Neureau organizational team at neubehart@gmail.com.
All photos were taken by Tyler DeFriece.