---
What We Do
The Grey Matters Outreach Team is a group of 90+ undergraduate students and resident physicians dedicated to providing free, quality neuroscience education to PreK-12th grade students across the Seattle area with an emphasis on diversity and addressing systemic barriers to education. Since our outreach initiative's establishment in Winter 2022, we have reached 1600+ students at over 15 unique locations/events, including Kentridge, Foster, Newport, Hazen, and Renton High Schools. Some examples of past events have been sheep brain dissections, neurotechnology demonstrations, and college student panels. We also work closely with the UW Department of Neurology, the UW GEAR UP program, and the summer WiseCamps program.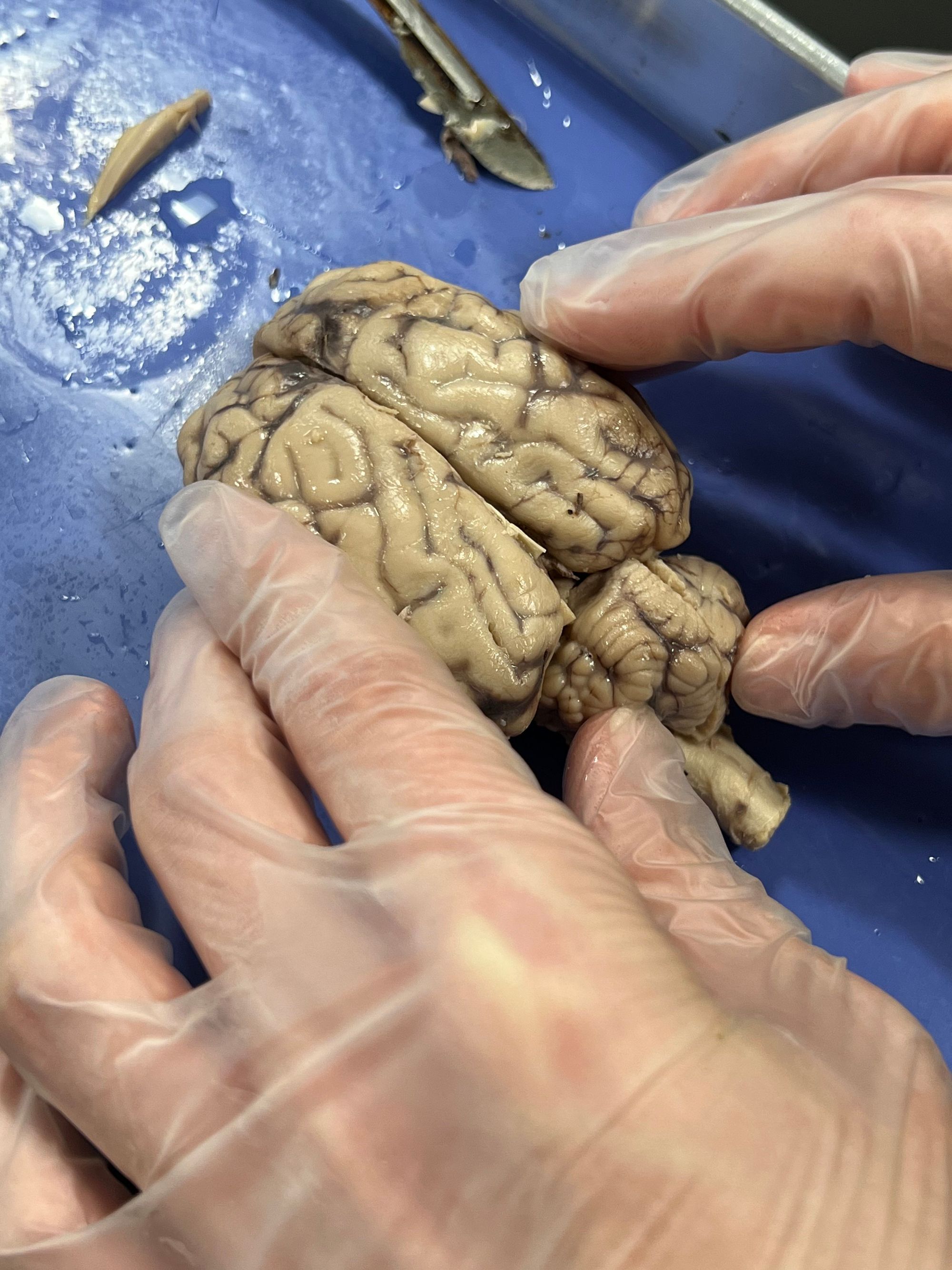 ---
Student Testimonials
"Thank you so much to all the people who allowed us such an amazing opportunity to gain deeper insight about neuroscience and how the brain works and being so kind in answering our questions. It's so great how a group of people who are passionate about something are willing to share their knowledge and passion with others! Also, thank you for being passionate about something so incredibly important and overlooked." -Ella
"I appreciate you all for taking the time to come and share your knowledge with us both about the brain and college! This was a very unique but enlightening experience. Thank you very much!" -Alayna
"Thank you so much for a very memorable experience! It was really fun dissecting the brain and learning more about how they function. Also thank you for talking to us about your college experience and giving us advice for the future." - Emma
"Thank you so much for taking time to teach and show us parts of the brain, it was so fun and such a great learning experience! I'm glad we got to meet you incredible people!!" - Kyly
---
Interested in joining the Diversity and Outreach Team?
Apply here! https://forms.gle/zbcWFqZfnCA4cgch9
Interested in having Grey Matters Visit Your School/Event?
Email us at outreach@greymattersjournal.org!
---