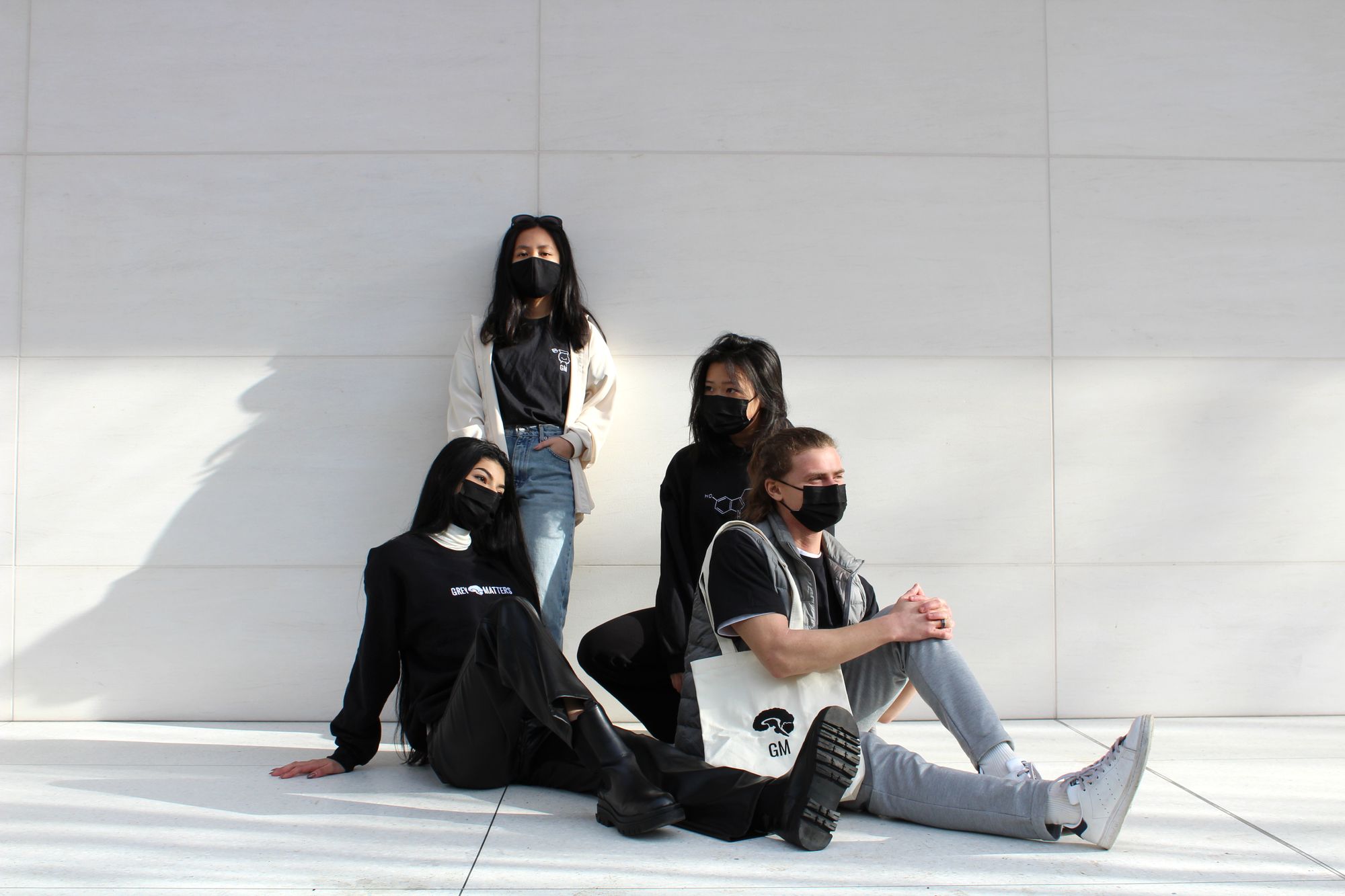 Welcome to Grey Matters Journal's official merchandise store! Thank you for supporting us.
A couple of notes:
Sometimes our Snipcart integration may not show the correct total price for your order. We greatly apologize for this inconvenience and are working on fixing it. In the meantime, refreshing the page, clearing your snipcart.com and greymattersjournal.org cookies, or using private browsing mode to complete your order should all result in the correct price and products being shown.
All shipping is free of charge. We typically ship out orders via USPS within two weeks of receiving them. After this, the date of arrival is subject to USPS shipping delays. We're working on being able to get you a tracking number for your order so you'll be able to view shipment status!
If you accidentally order the wrong item or size and need to make changes to your order, please forward a copy of the order confirmation you received to thalamus@uw.edu and let us know what changes you'd like made! We're able to make changes and process refunds within two weeks (14 calendar days) after the original order. After this period, please contact us and we will see what we can do for you.
If you have any suggestions for improvements or are unsatisfied with your order, please email thalamus@greymattersjournal.org. We'll do our best to help you!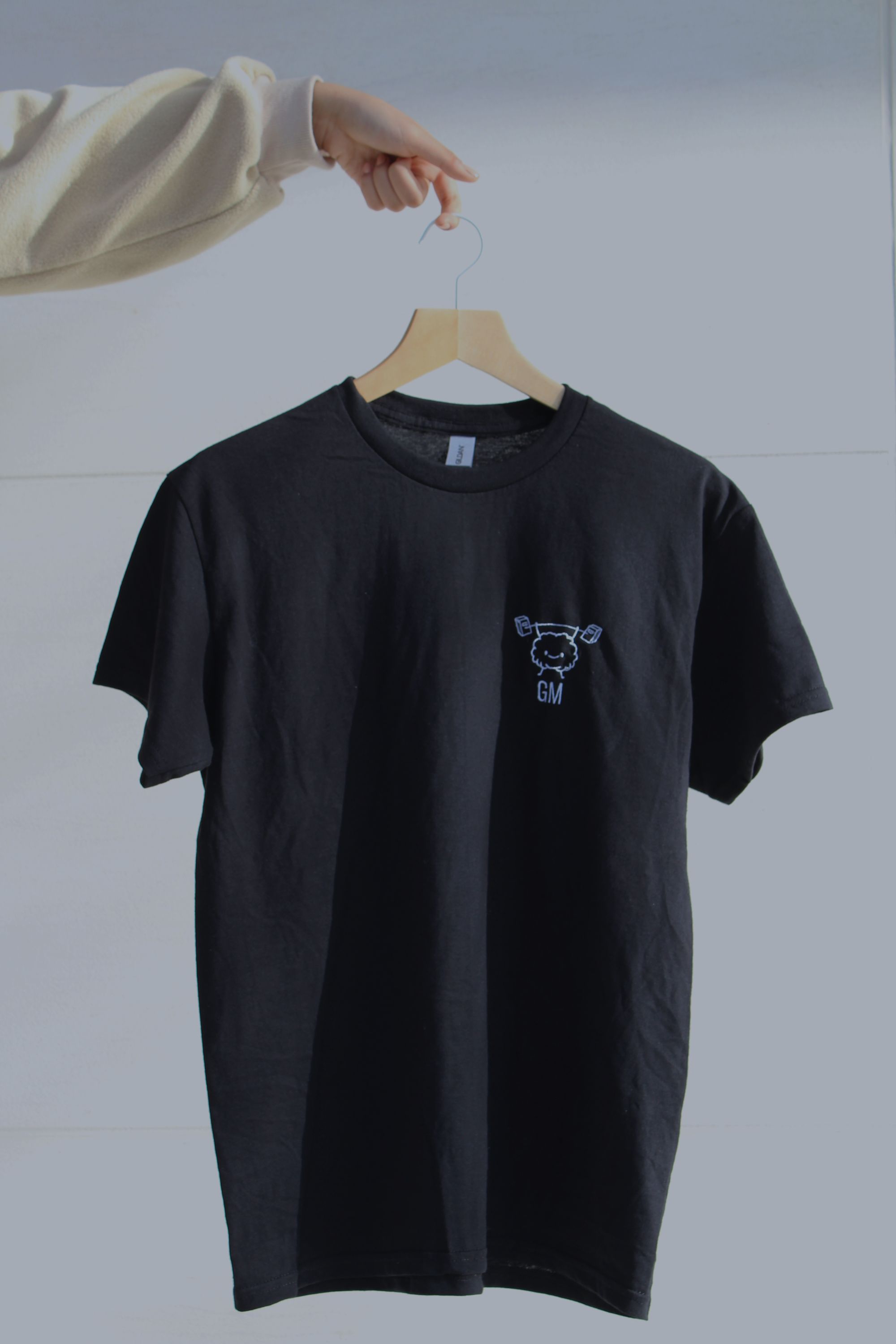 1 / 4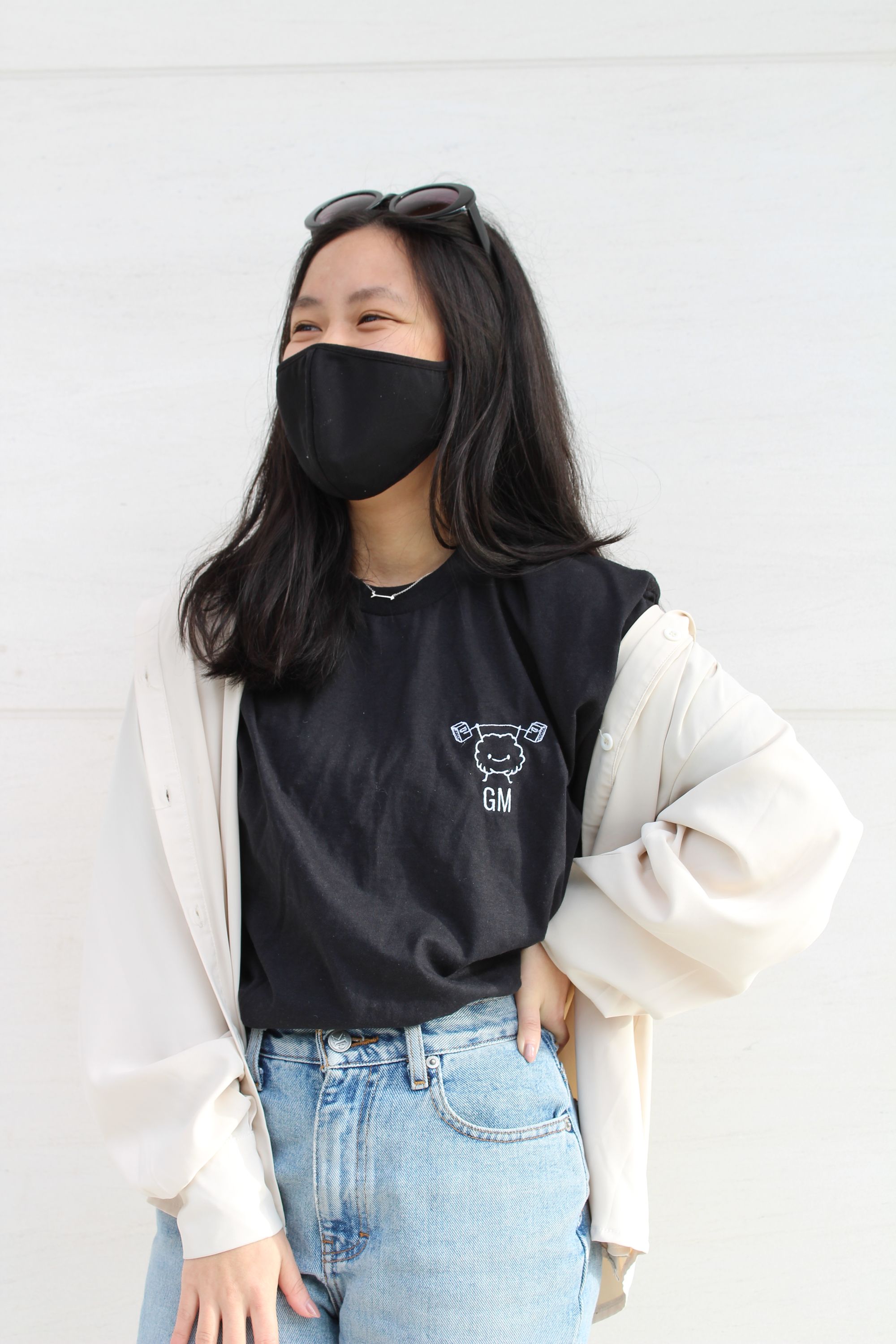 2 / 4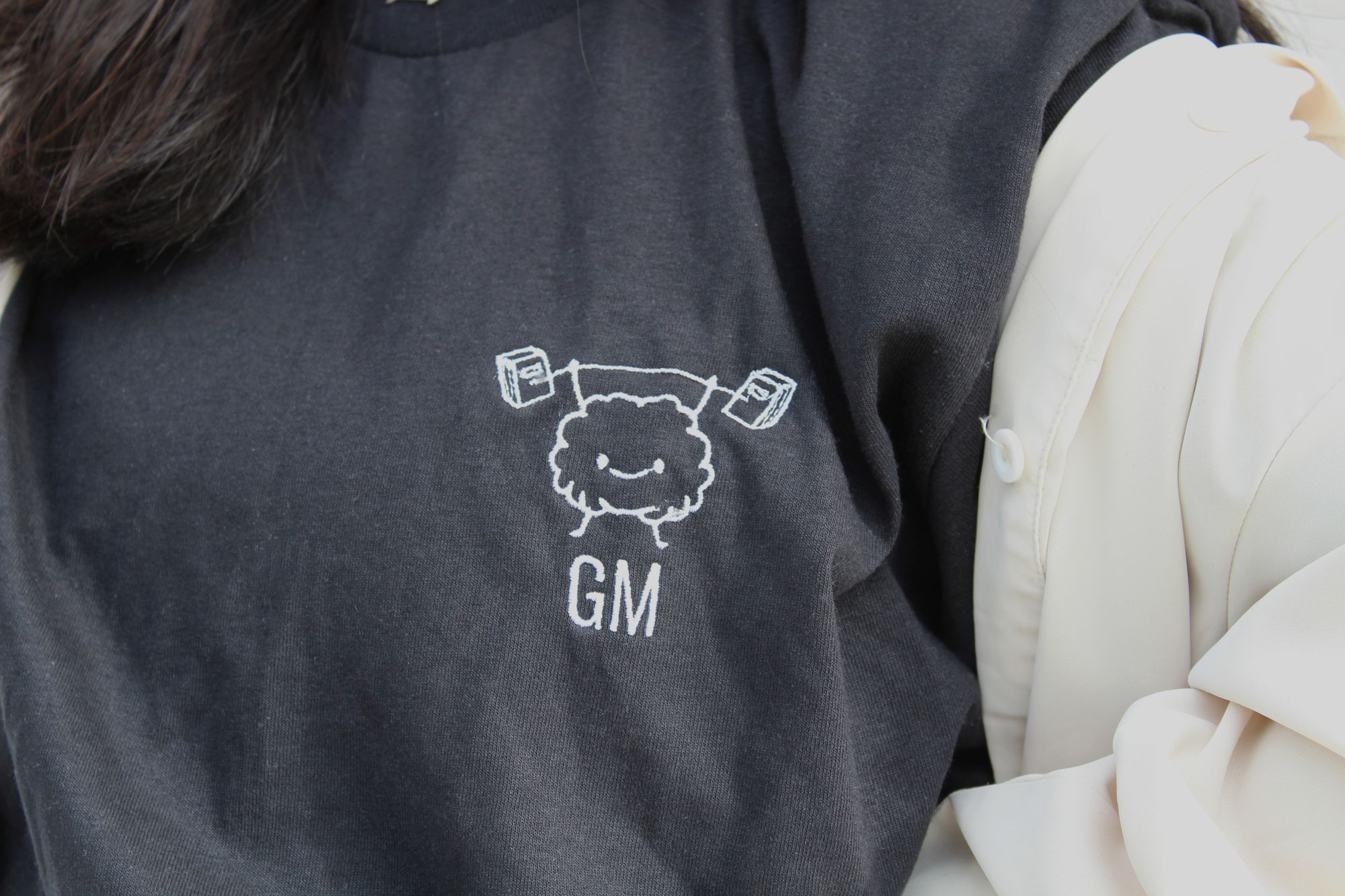 3 / 4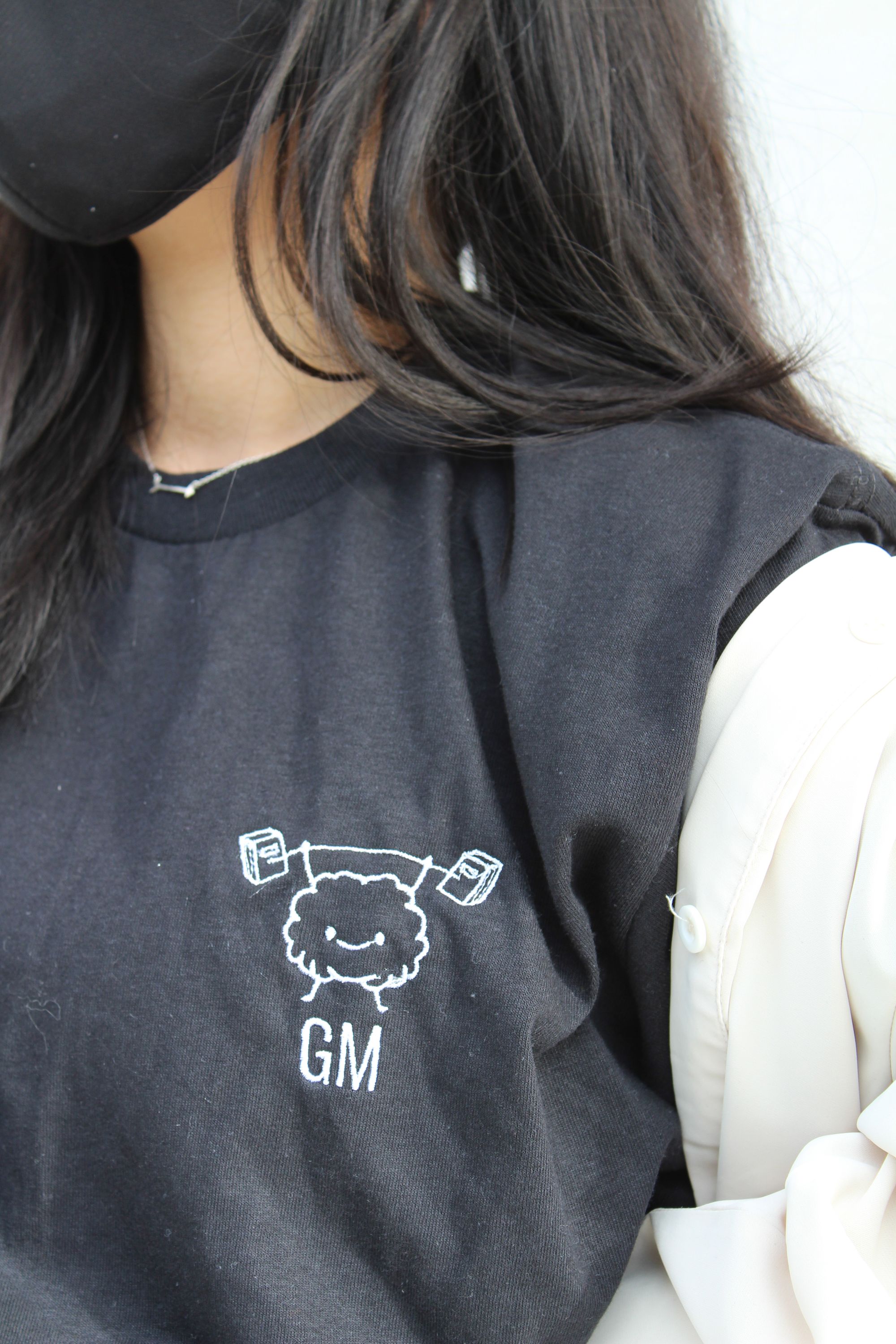 4 / 4
Brain Workout T-Shirt
Go Brain Go!!! Cheer on our favorite little guy as he lifts up those books with our Brain Workout shirt! He is embroidered on a black shirt that comes in 4 sizes - S, M, L, and XL. Our shirts are handmade on an embroidery machine so let us know if you have any customization requests such as a different colored embroidery, shirt, or different size! Feel free to reach out if you have any questions :)
*Embroidery design measures out 3 inches tall on a Gildan G500 black shirt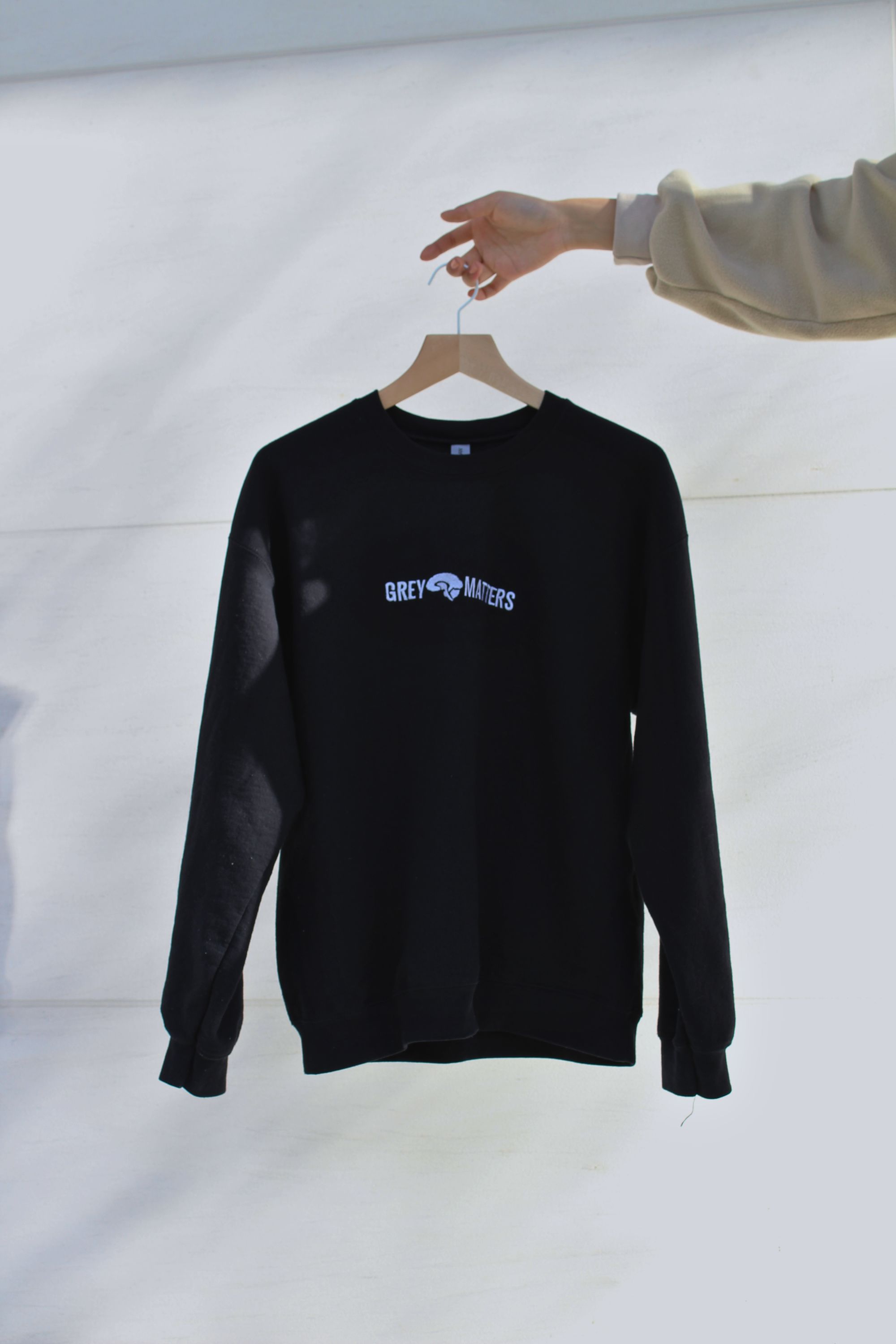 1 / 4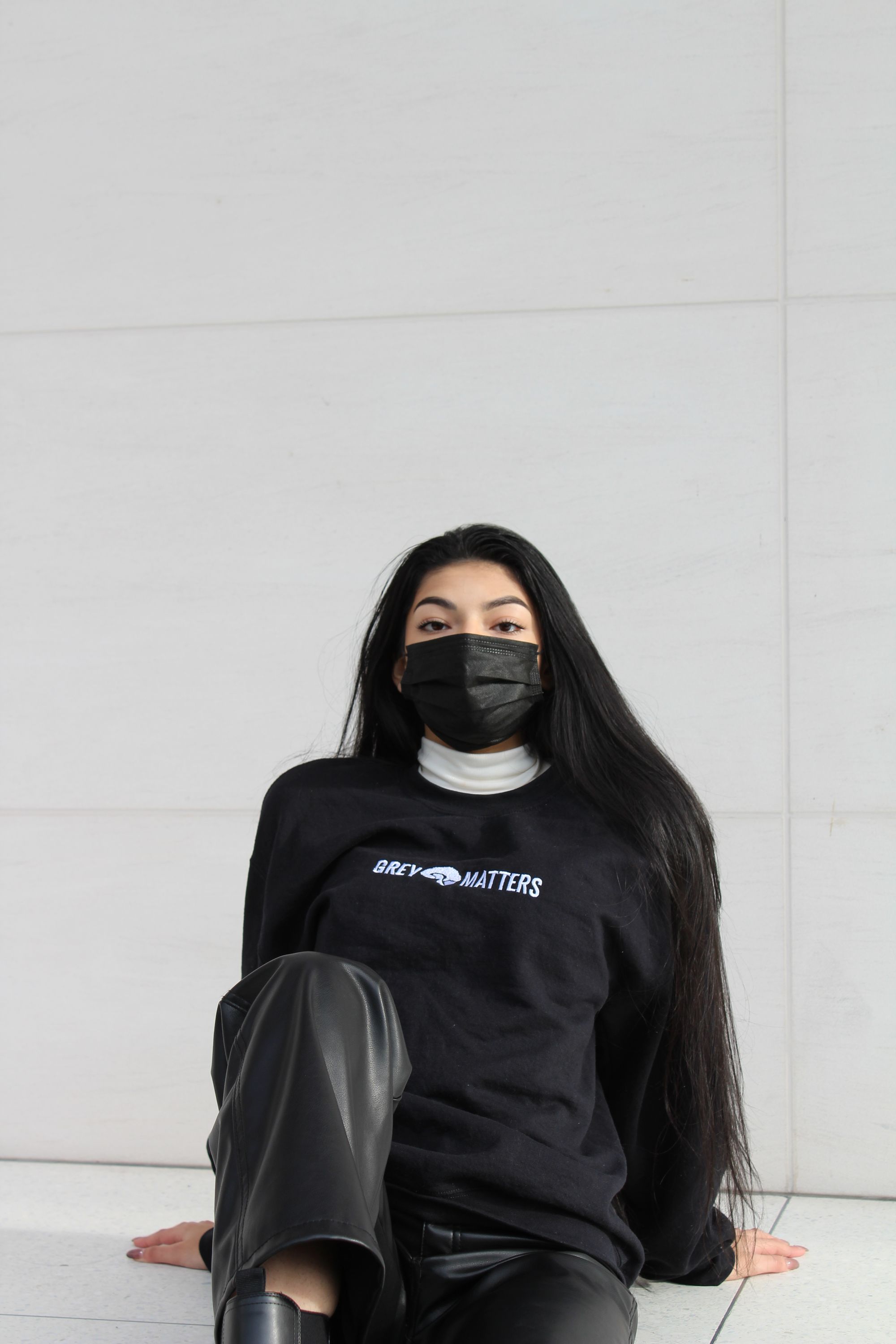 2 / 4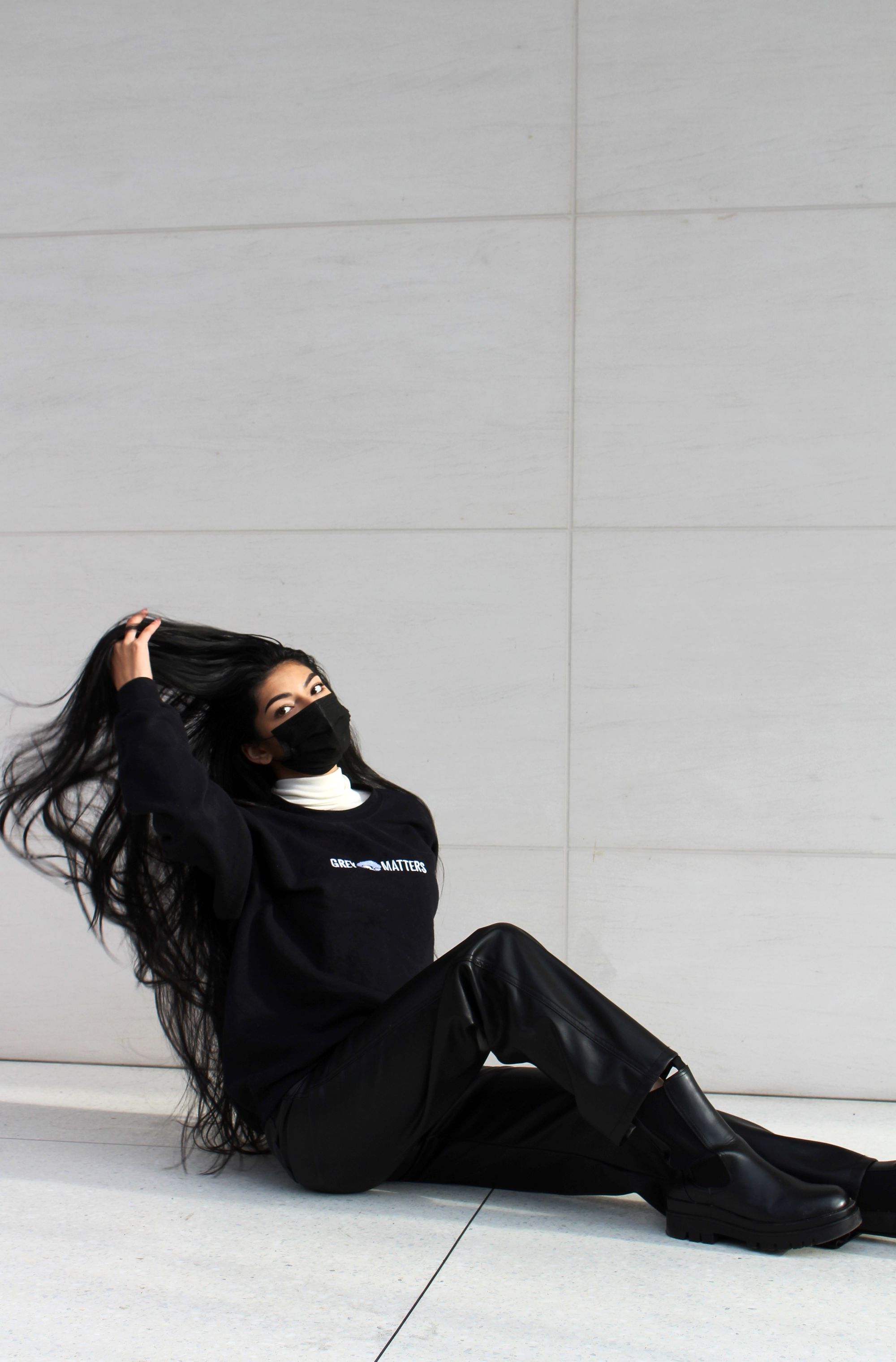 3 / 4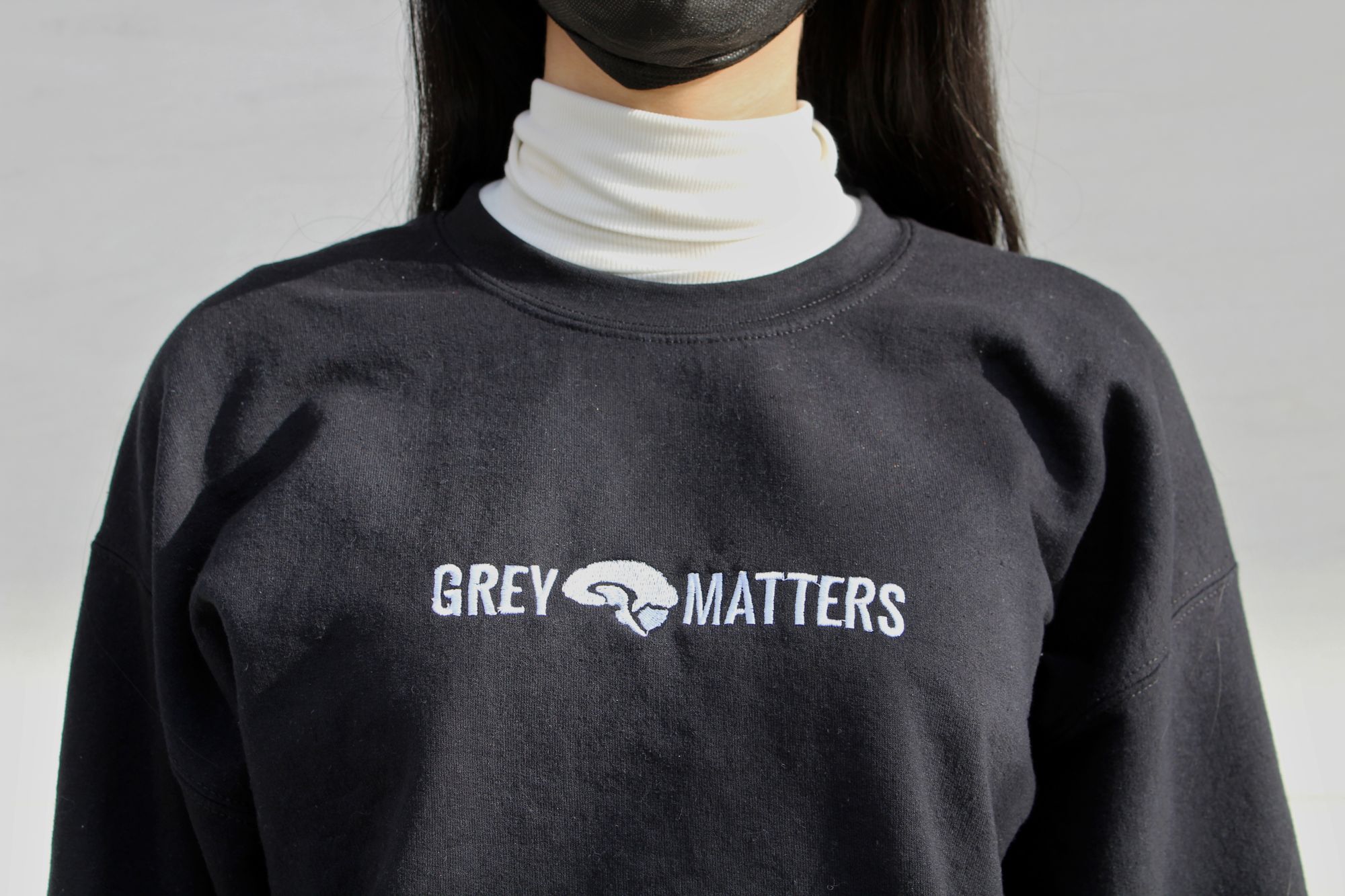 4 / 4
Grey Matters Sweatshirt - Classic
Here is our classic Grey Matters Embroidery design! This crewneck is a staple in our wardrobes for its minimalistic, classic design and comfortable feel. It comes in 4 different sizes - S, M, L, and XL. Our crewnecks are handmade on an embroidery machine so let us know if you have any customization requests such as a different colored embroidery, crewneck, or different size! Feel free to reach out if you have any questions :)
*Embroidery design measures out 6 inches wide on a Gildan G180 crewneck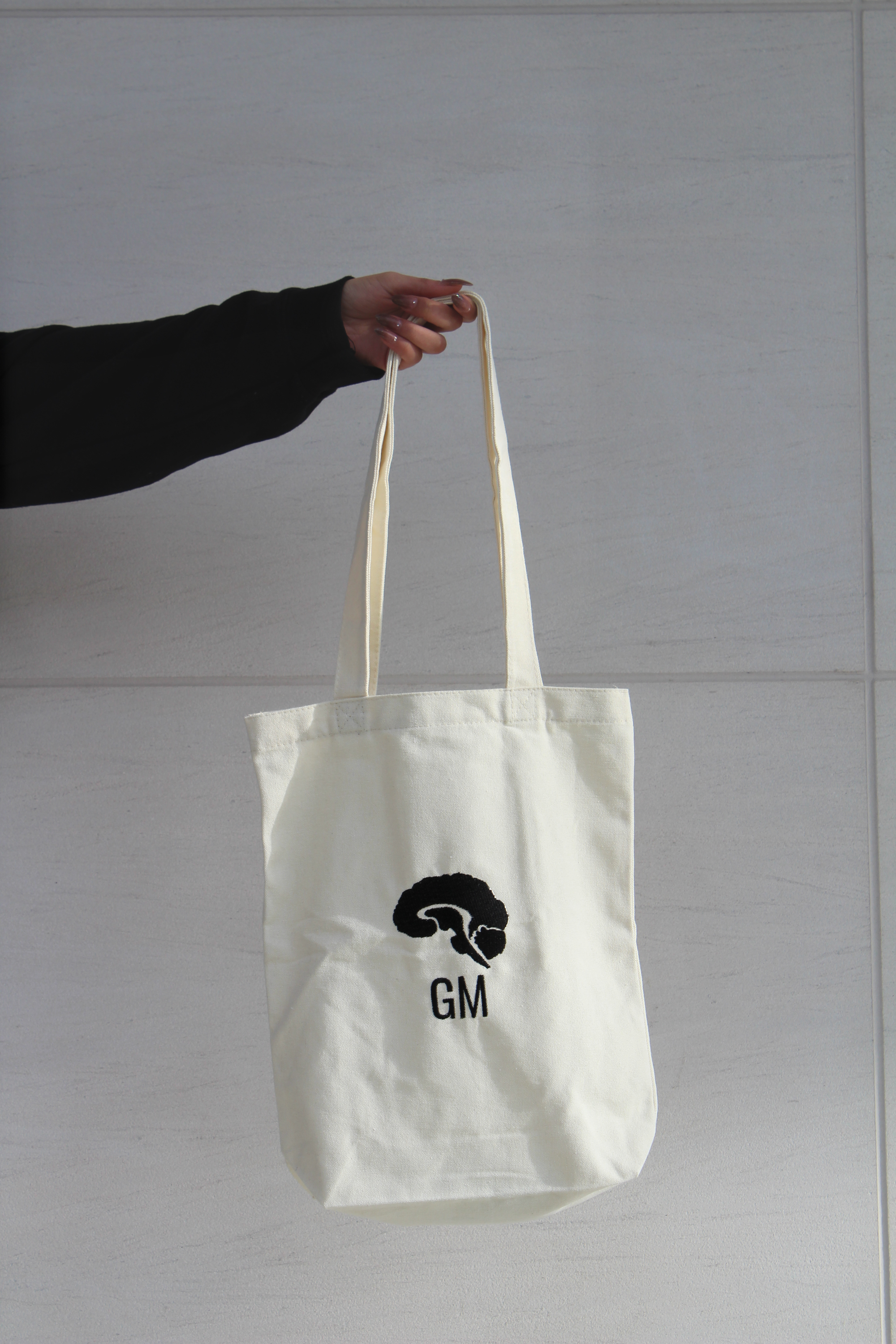 1 / 4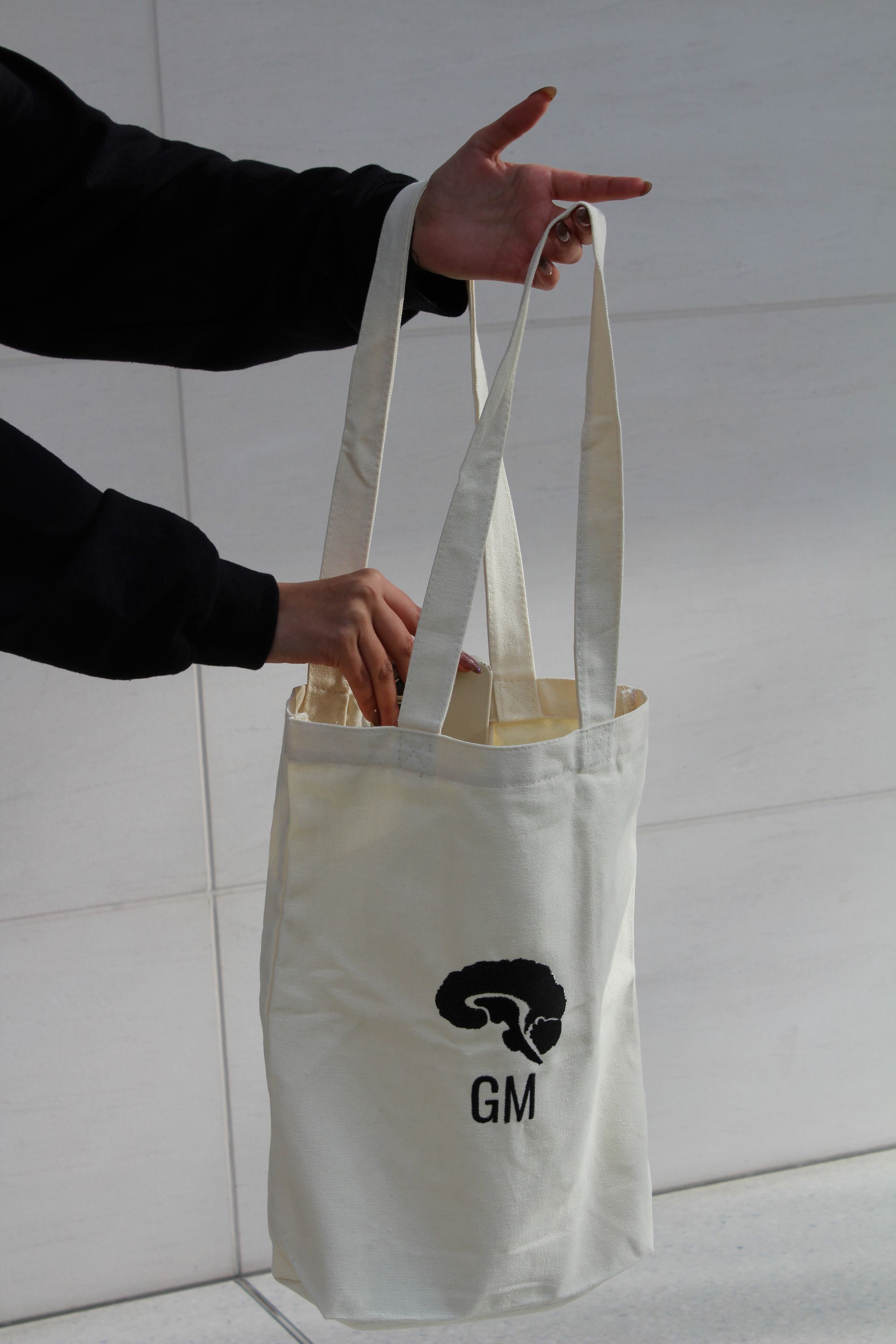 2 / 4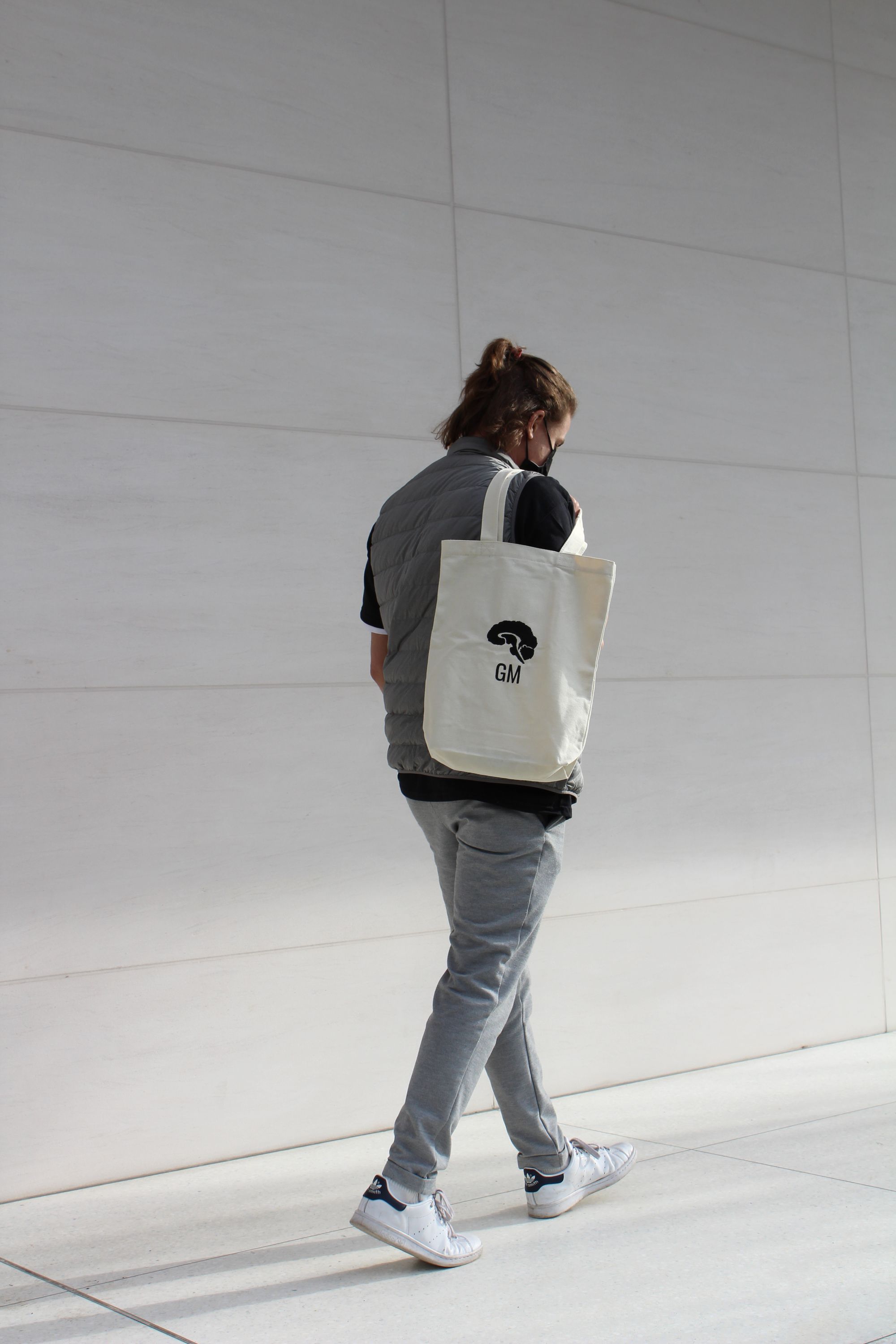 3 / 4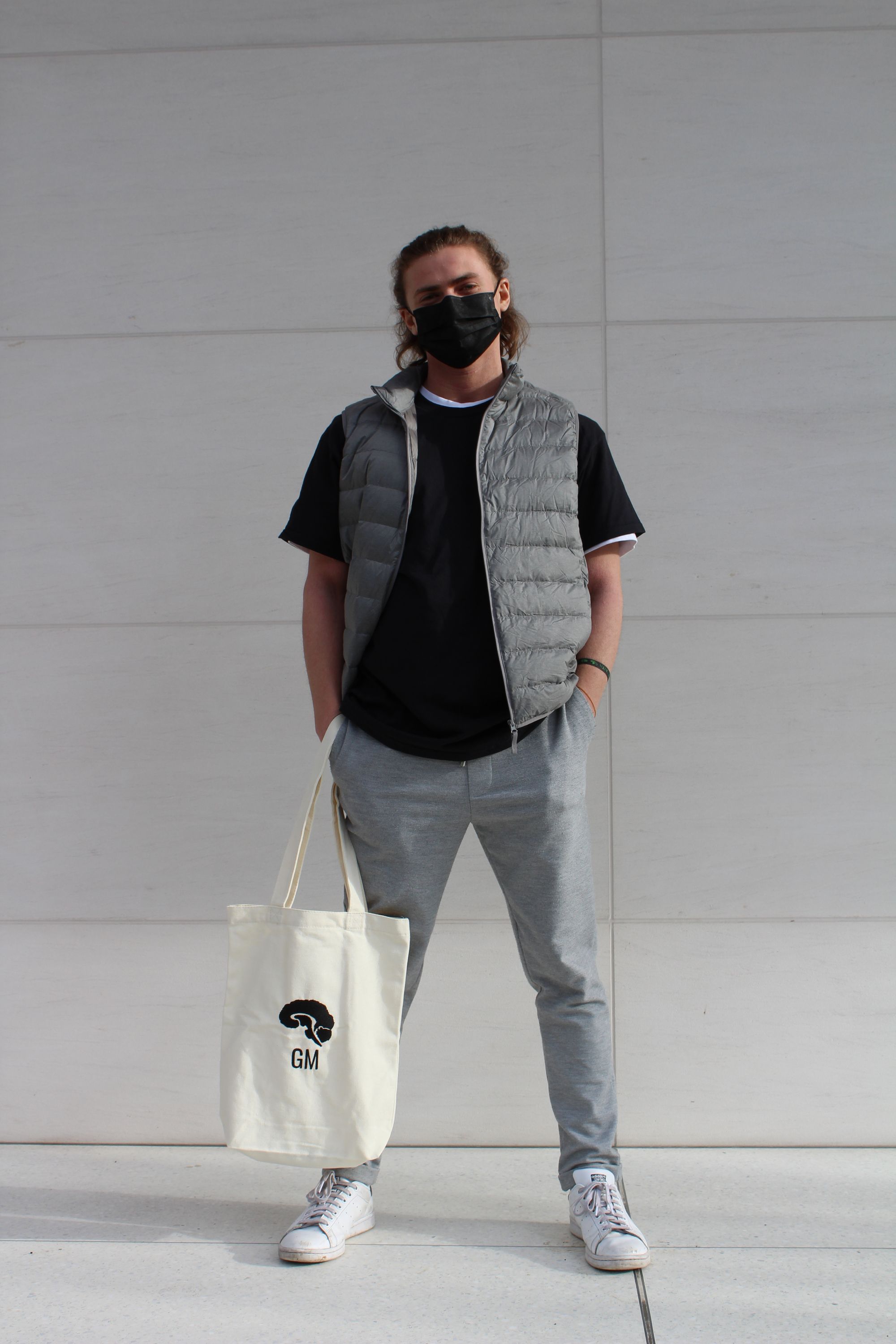 4 / 4
Grey Matters Tote Bag
This strong, heavy duty tote bag is perfect for every occasion. At 16" by 13" by 4", it is the perfect size for your trip to Trader Joes, studying at the library, or a sunny picnic date! Featuring a 4" by 7" inside pocket, you will never lose your wallet or phone! Our tote is made with a thick canvas material that is reliable so you can take it wherever you go. It is handmade on an embroidery machine so let us know if you have any customization requests such as a different colored embroidery or different embroidery size! Feel free to reach out if you have any questions :)
*Embroidery design measures out 4.5 inches tall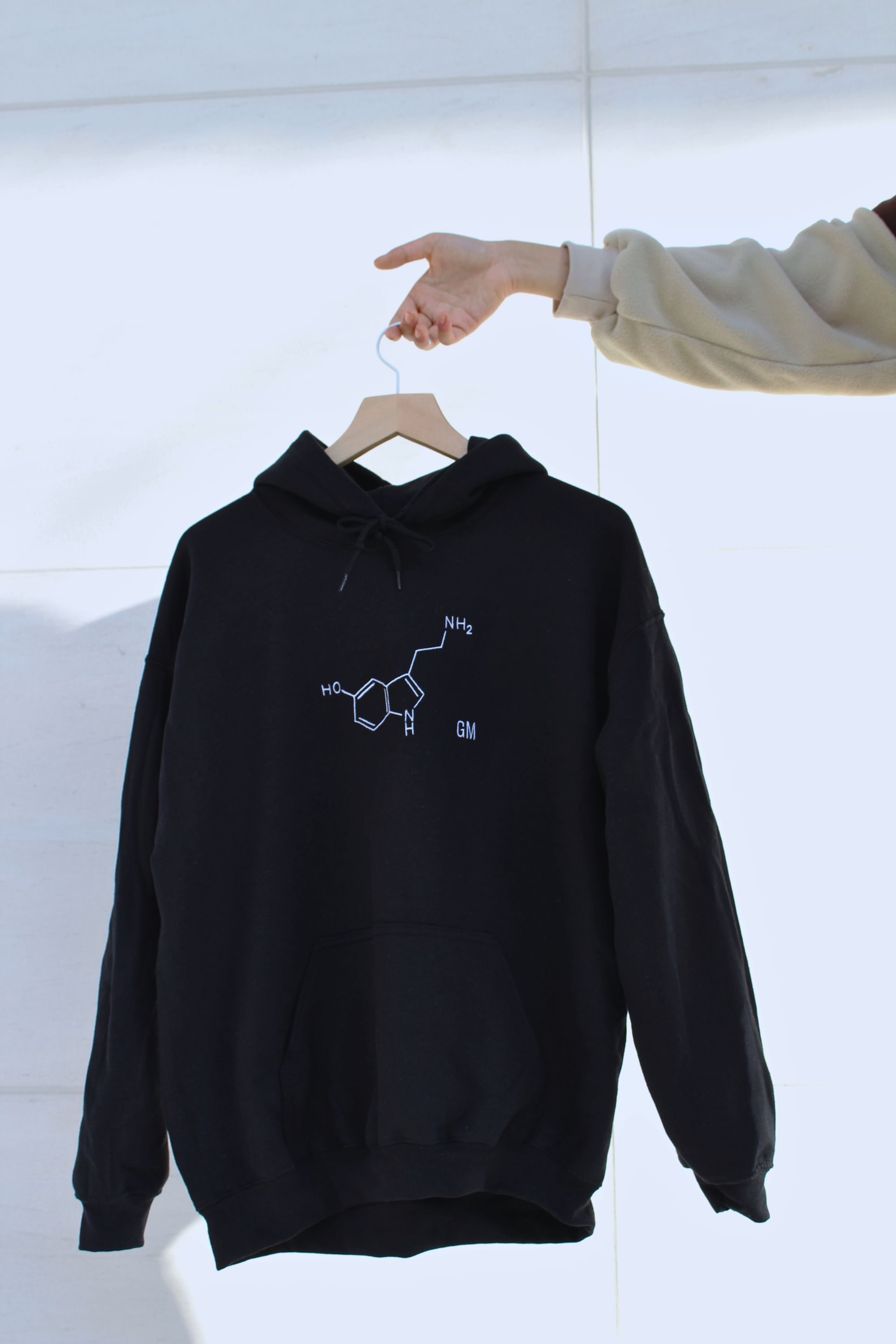 1 / 4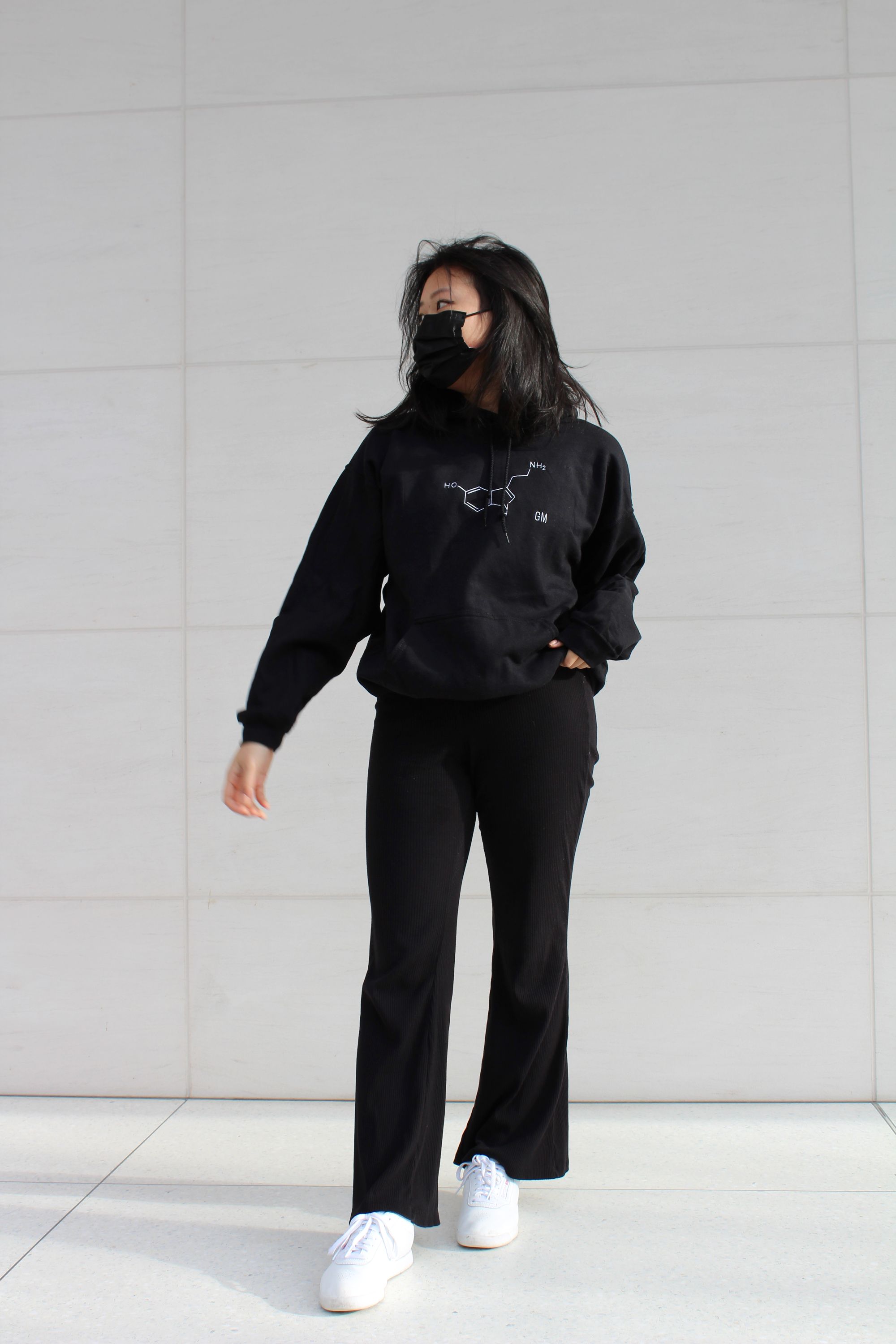 2 / 4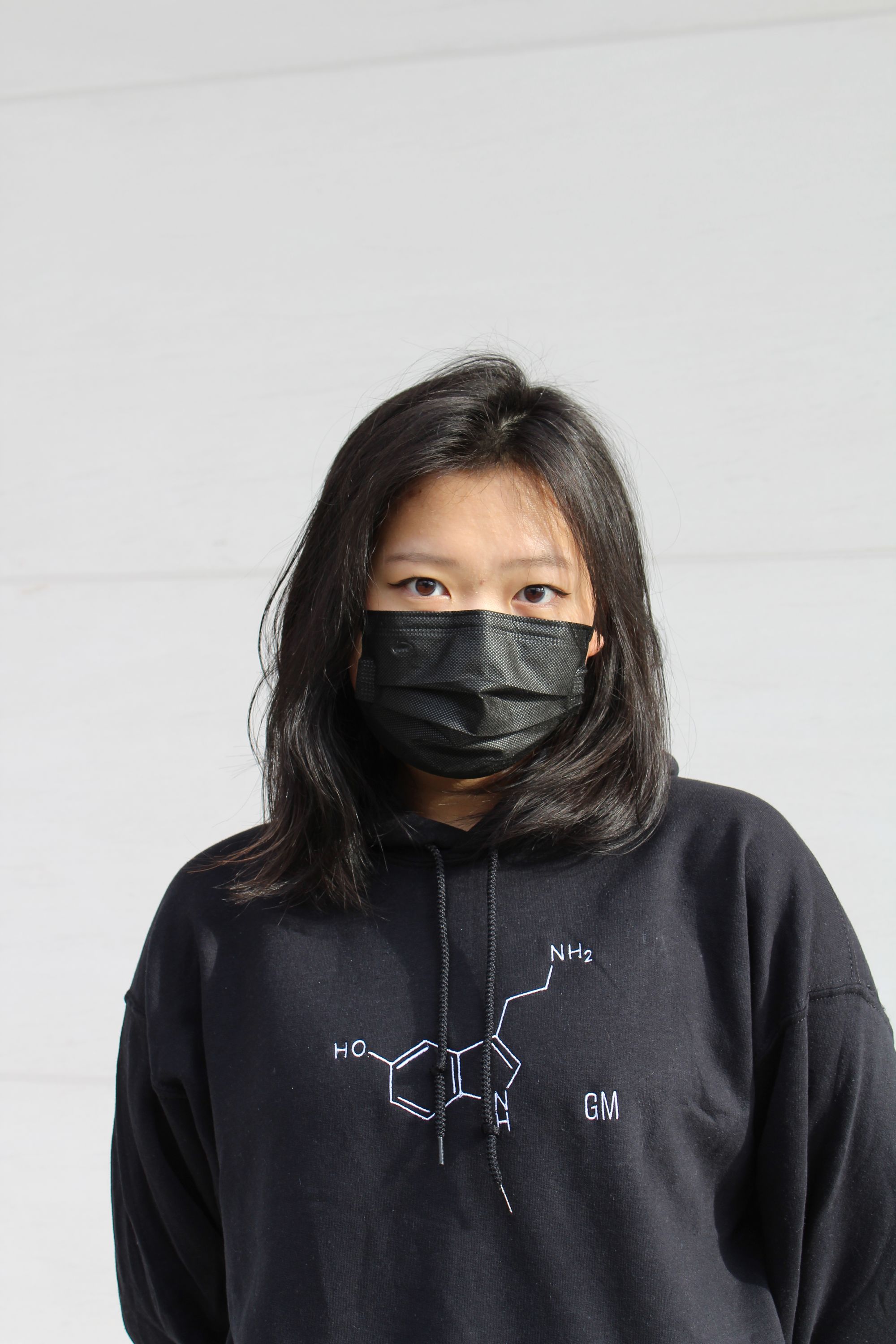 3 / 4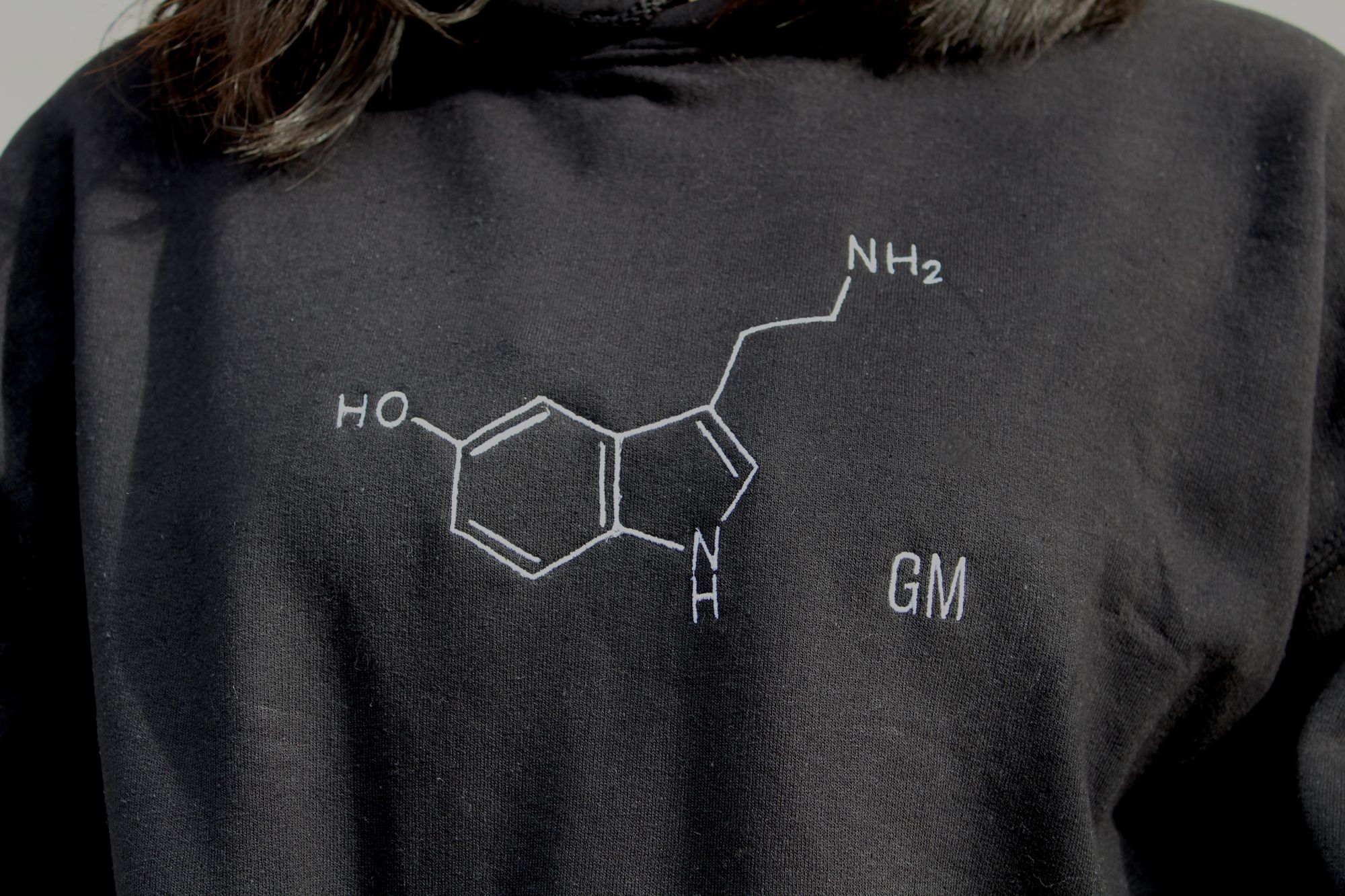 4 / 4
Serotonin Hoodie
Want a little extra serotonin to kick start your day? Slip on your comfortable and stylish Serotonin Grey Matters Hoodie! Featuring a minimalistic embroidered design of our favorite molecule, this hoodie comes in 4 different sizes - S, M, L, and XL. Our hoodies are handmade on an embroidery machine so let us know if you have any customization requests such as a different colored embroidery, hoodie, or different size! Feel free to reach out if you have any questions :)
*Embroidery design measures out 6 inches wide on a Gildan G185 Black Hoodie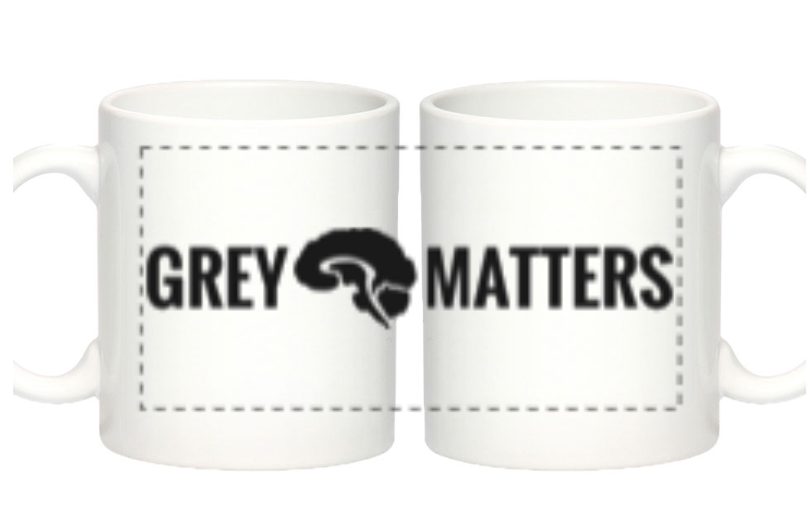 1 / 1
Grey Matters Mug
11 oz. white ceramic coffee or tea mug
Matching colored inside/handle design
Ceramic, glossy surface
Dishwasher and microwave safe
Lead-free