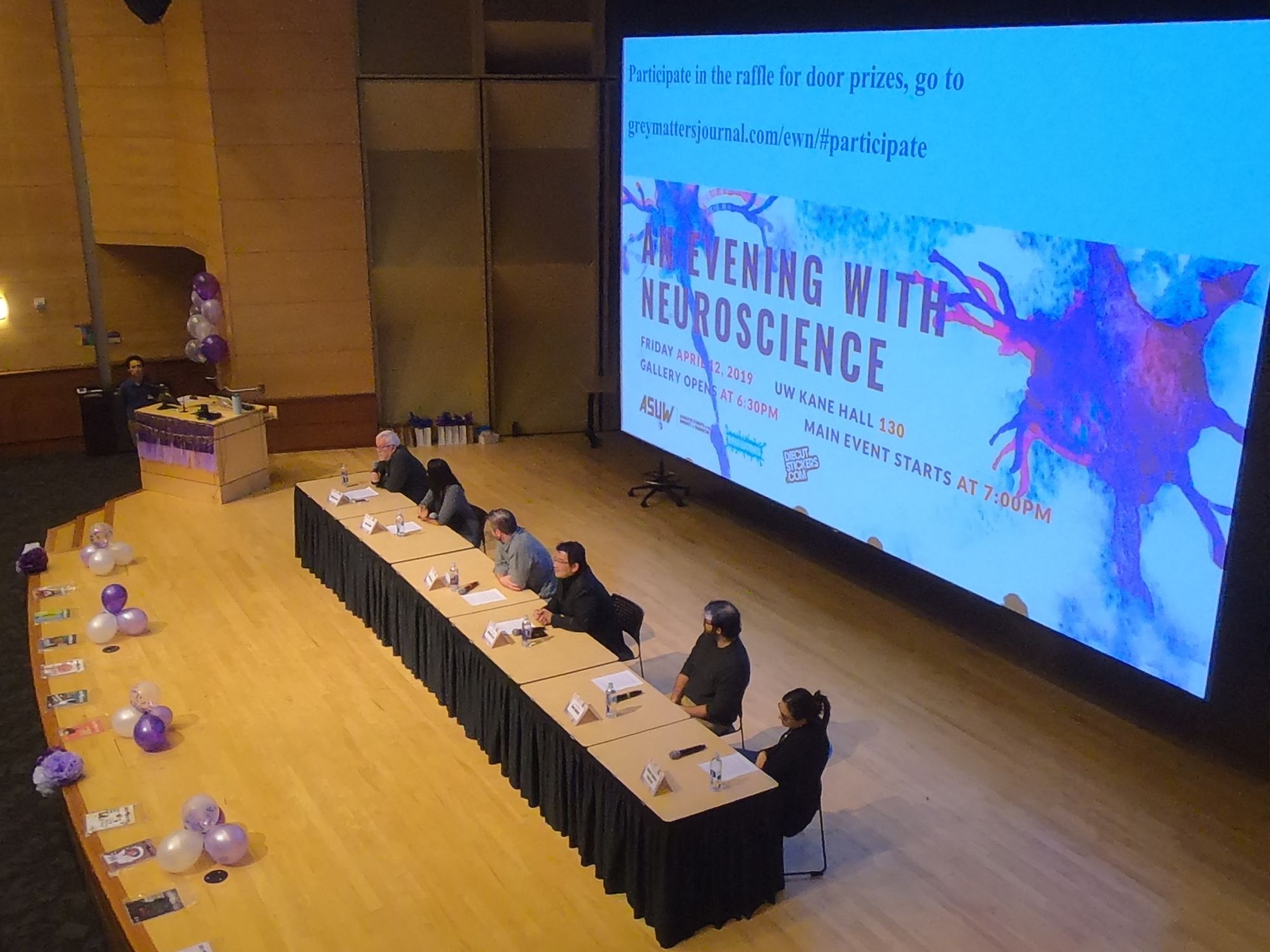 About EWN
An Evening with Neuroscience (EWN) is Grey Matters' annual event to bring neuroscience to the public via a panel discussion and a live Q&A from the audience. Prior to the panel, half an hour of interactive and engaging pre-panel events, including a human brain dissection, get attendees excited about neuroscience topics. Since the first EWN in 2015, our event has grown to attract 500-600 people annually from across the Seattle area.
EWN 2021
EWN 2021 will be a series of live streams on four consecutive Fridays beginning on April 16 and ending on May 7. The first three streams will feature hour-long interactive events, the first of which will be a live brain dissection. The final live stream will be an interactive discussion and Q&A by an interdisciplinary panel of distinguished neuroscientists and clinicians. This year, we aim to establish a wider online presence with a focus on expanding beyond the Seattle area and reaching those with the least access to neuroscience education.
Check back closer to the event for more details.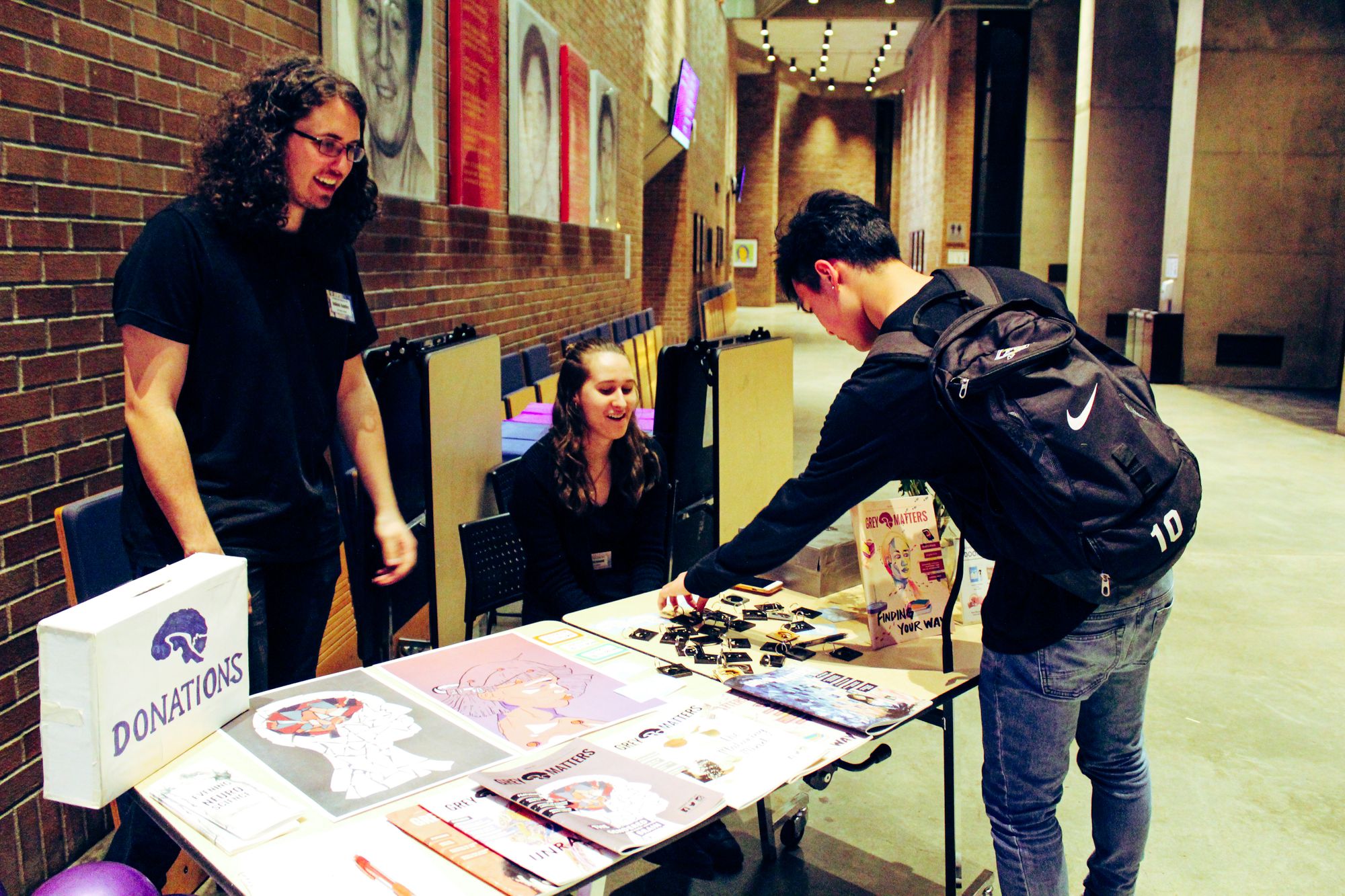 Get Involved!
Engaging in our planning committee is a unique opportunity to gain valuable experience in leadership, teamwork, and event planning, while furthering Grey Matters' educational mission. Each year, the committee forms a tight-knit community that is as enjoyable as it is productive.
Applications to join the planning committee are currently closed. If you are interested in joining the committee next year, we highly encourage you to attend the event this year!